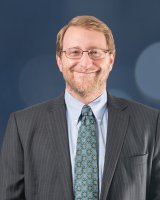 Matthew A. Hamermesh
Firm: Hangley Aronchick Segal Pudlin & Schiller
Location: Norristown - PA
401 DeKalb Street, 4th Floor




Norristown, PA 19401




USA
Tel : 215-496-7054

Fax : N/A

Email : mhamermesh@hangley.com

Matthew Hamermesh is a leader in the firm's Appellate and Bankruptcy Practices. In both of these areas, Matt is able to quickly grasp the details of a client's business and analyze relevant specialized areas of law in order to understand and achieve his clients' goals. Matt's bankruptcy and appellate clients are in a wide range of businesses, each with unique needs, who are affected by varied areas of the law. His talent for understanding these nuances enables him to provide efficient, yet thorough, service for his clients.
Within the firm's Appellate Practice Group, Matt's considerable experience includes appeals of a great variety of civil and bankruptcy cases. On several occasions, he and his colleagues have convinced the Pennsylvania Supreme Court to reinstate trial court decisions that the intermediate appellate courts — the Superior Court or Commonwealth Court — had reversed. He has also worked on numerous appeals of multimillion-dollar jury verdicts, representing both parties seeking relief from them and those trying to preserve them. Matt is an active member of a variety of professional groups focused on appellate practice, including the Philadelphia Bar Association's Appellate Courts Committee and the Pennsylvania Bar Association's Appellate Advocacy Committee.
As co-chair of the Bankruptcy Practice, Matt represents a wide variety of clients in bankruptcy litigation. With extensive experience in bankruptcy, insolvency, and debtor-creditor litigation, he has successfully represented debtors, creditors, official committees, and other parties in interest in numerous business bankruptcy and commercial cases. He is often asked to represent clients in highly contentious bankruptcy cases, including disputed Chapter 11 filings and adversary proceedings. His thorough evaluation of each client's situation results in creative solutions for clients – whether debtors, creditors, or otherwise – allowing them to get the most that they can out of a bankruptcy or non-bankruptcy proceeding while avoiding the decline in business value that can accompany any financial difficulties.
His devotion to the improvement of the practice of bankruptcy and insolvency law in and around Philadelphia is demonstrated by his active involvement in the Eastern District of Pennsylvania Bankruptcy Conference, where he has served extensively on the Conference's Education Committee and chaired its Young Lawyers Division for three years.
His commitment to his client's causes is also distinguished by his pro bono work representing indigent clients, including prisoners' civil rights, bankruptcy, uninsured personal injury defense, and death penalty defense, including a successful effort to demonstrate that a client was not subject to the death penalty because of mental retardation. In 2008, he was the honored recipient of the Juvenile Law Center's First Annual Pro Bono Award.
---
Hangley Aronchick Segal Pudlin & Schiller
When we started, the pundits and law firm consultants said that only big firms would succeed and only the biggest of them would thrive. They pointed to the collapse or merger of many of the mid-sized firms that had formerly operated in Philadelphia, our home city. There was little hope that a firm based on our core principles could do more than tread water. It is twenty years later and we are thriving. It hasn't always been easy – there have been sea changes in the legal profession over those years, not to mention in the regional and national economy – but we have kept on our course.
We are not the hammer to whom every problem is a nail. We take pride in our ability to find new ways to advance our clients' interests.
We know that good lawyering requires hard work. We have built our firm on our tireless, steadfast devotion to our clients' objectives.