Premier Appellate Lawyers: your portal to the nation's leading appellate attorneys and practice area news
The authority of appellate courts to review the decisions of lower courts varies widely from one jurisdiction to another. In some areas, the appellate court has limited powers of review. Generally, an appellate court's judgment provides the final directive of the appeals courts as to the matter appealed, setting out with specificity the court's determination that the action appealed from should be affirmed, reversed, remanded or modified.
Each year Premier Appellate Lawyers (PAL) researches and recommends leading appellate lawyers across the United States.  PAL lists only one attorney and firm in each city and inclusion to the guide is by invitation only.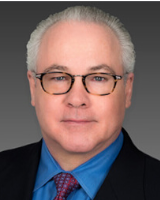 Ken Masters has been litigating civil appeals for over 30 years. He regularly practices in all of Washington's appellate courts: the three Divisions of the Washington State Court of Appeals (Seattle, Tacoma, and Spokane); the Federal 9th Circuit Court of Appeals (Seattle, Portland, and San Francisco); and the Washington (Olympia) [...]
Chicago, Ill. (September 29, 2023) – In a huge win for freight brokers, a panel of the Appellate Court of Illinois on Thursday reversed a jury verdict, including an $18,150,750 award, against a broker. The panel reached its conclusion after finding that all the evidence presented at trial, viewed in the light most favorable to the plaintiff, overwhelmingly favored the
[...]
Over a century ago, the Supreme Court of the United States held in Pennsylvania Fire Ins. Co. v. Gold Issue Mining Co., 243 U.S. 93 (1917), that a state could require out-of-state corporations to consent to general jurisdiction as a condition of registering to do business in that state. Out-of-state companies could, therefore, be sued in a state where they had registered
[...]