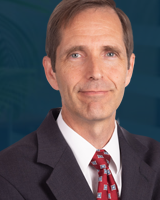 Hugh D. Hughes
Firm: Saxe Doernberger & Vita, PC
Location: Trumbull - CT
35 Nutmeg Drive




Trumbull, CT 06611




USA
Tel : 203.287.2124

Fax : N/A

Email : HHughes@sdvlaw.com
Hugh D. Hughes brings to SDV a wealth of experience in complex litigation including a successful appellate practice, having argued a wide variety of issues before the Connecticut Appellate and Supreme Courts. Hugh has had nearly 30 reported appellate decisions in Connecticut, earning him a Super Lawyers' designation in appellate work each year since 2015.
Hugh's concentration in insurance law makes him an outstanding addition to our team. His representation of clients includes coverage issues involving builder's risk, property and casualty and employment liability policies. Hugh also has expertise in workers' compensation coverage for negligent assault and battery as well as UM/UIM and CUTPA claims. Hugh is on the Executive Committee of, and is a Legislative Liaison for, the Insurance Law Section of the Connecticut Bar Association, a role which allows him to stay abreast of legislation concerning insurance law in the state.
While in law school, Hugh was a member of the Connecticut Law Review. Upon graduation, he spent a year as a Law Clerk to Justice Francis McDonald, a future Chief Justice of the Connecticut Supreme Court.
Publications
Beyond the COI: The Importance of an Owner's or Facilities Manager's Downstream Insurance Review Program
Fungi, Wet Rot, Dry Rot and "Virus": One of These Things is Not Like the Other
State Initiatives to Expand Workers' Compensation for COVID-19
Massachusetts Court Expansively Interprets Coverage for "Advertising Injury"
Washington Policyholders Can Sue Insurance Adjusters Personally for Bad Faith Claims Handling
Professional Associations
Connecticut Bar Association
Appellate Advocacy Section
Business Law SectionInsurance Law Section, Executive Committee and
Legislative Liaison (2017-present)
---
Saxe Doernberger & Vita, PC
SDV is among the elite law firms in the country representing policyholders in insurance coverage disputes, and one of even fewer national firms whose practice is focused exclusively in this area. We provide unique solutions to unique client needs, with the experience and expertise typically found at a Big Law firm but with the personal service and cost benefit of a boutique firm.  We advise on the purchase of new policies and assist in renewals and the modification of existing policies to ensure the coverage meets your needs and, when a dispute arises, we zealously advocate for your interests so you receive the full value of the coverage you purchased.
SDV was named Litigation Department of the Year in Insurance Litigation by the Connecticut Law Tribune for our "Niche within a Niche" practice, and our continued growth and national expansion is a testament to the quality of the representation we deliver.