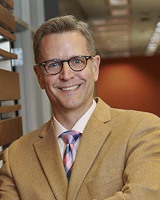 David P. Swenson
Firm: Patterson Thuente Pederson, P.A
Location: Minneapolis - MN
4800 IDS Center 80 South 8th Street




Minneapolis, MN 55402




USA
Tel : 612.349.5758

Fax : N/A

Email : swenson@ptslaw.com

David Swenson is a partner with Patterson Thuente IP and the firm's Litigation Practice Chair. He is an innovative trial lawyer and appellate advocate, focusing on intellectual property matters involving patents, trademarks, copyrights, and trade secrets. Throughout his career he has represented large companies in the agriculture, biotechnology, computer, electronics, food, and transportation industries, as well as technology startups and individual inventors.
David has also successfully handled contract, product liability, employment, and other high stakes civil disputes. His trial experience spans federal district courts nationwide, the Patent Trial & Appeal Board (PTAB), the International Trade Commission (ITC), the Federal Trade Commission, arbitration panels, and state courts. His appellate background comprises more than 40 appeals before federal and state courts of appeals, including victories in the U.S. Supreme Court, the U.S. Court of Appeals for the Federal Circuit, and the PTAB.
In addition to his litigation-related work, David enjoys being a business counselor for his clients — work that can involve analyzing IP assets and strategic options, negotiating IP licenses, identifying and addressing data privacy and cybersecurity vulnerabilities, and developing a variety of complex business solutions.
Case Studies
Gramm v. Deere & Co. – Convinced U.S. Supreme Court to vacate two partially instituted IPRs; won reversal on appeal by the PTAB of rejections in a related ex parte reexamination; and argued on behalf of Gramm before the PTAB in a new trial on remand and prevailed on validity.
ecoNugenics v. Bioenergy Life Science, Inc. – Defended Bioenergy Life Science, resulting in dismissal of one complaint under Rule 12(b)(6), another complaint being stricken, and denial of leave to file for a third complaint; also obtained a large award of attorneys' fees.
Brookins v. Caterpillar Inc. (D.N.D 2019) – Won quick dismissals of three actions filed against Caterpillar, including two patent infringement complaints.
Represented bicycle tool maker Park Tool in defending its famous Park Tool Blue trademarks and trade dress, stopping infringement and confusion created by a competing manufacturer.
Lead counsel for T-Rex Property AB, a Swedish digital signage pioneer, in several successful matters, including defeating invalidity motions based on Alice v. CLS Bank and §101, and winning denials of multiple petitions for IPR and CBM review.
TiVo Inc. v. Verizon Communications Inc. (E.D. Texas) – Represented TiVo in litigation over DVR technology, leading to significant favorable settlement.
Stanford v. Roche Molecular Systems, Inc. (131 S. Ct. 2188, 2011) – Briefed position of American Association of University Professors, IEEE-USA, and IP Advocate as amici curiae, which played heavily in landmark victory interpreting Bayh-Dole Act.
Extreme Networks, Inc. v. Enterasys Networks, Inc. (395 F. App'x 709, Fed. Cir. 2010) – In a patent case, successfully argued for reversal of adverse claim construction and vacation of non-infringement summary judgement.
Imation Corp. v. Koninklijke Philips Elec. N.V. (586 F.3d 980, Fed. Cir. 2009) – Convinced appellate court to reverse entry of judgment on pleadings dismissing two of Imation's key counts, and instead order judgment for Imation on the question of whether entities formed or acquired qualify as subsidiaries that can benefit from Imation's patent license with Philips. Negotiated complex, multi-agreement, multi-party settlement to conclude worldwide litigation.
General Mills, Inc. v. Kraft Foods Global, Inc. (495 F.3d 1378, Fed. Cir. 2007) – Represented General Mills in a case of first impression before the Federal Circuit interpreting Rule 12(a)(4)(A) involving Fruit by the Foot®; obtained affirmance of a district court decision that Kraft failed to maintain its counterclaim after General Mills filed an amended complaint.
Conducted two Section 337 hearings before the International Trade Commission, including winning the only patent infringement based general exclusion order issued in 2000, Inv. No. 337-TA-422, as well as proposing and trying the ITC's first "chess clock" trial.
NCR Corp. v. Netscape (D. Del. 2001) – Successfully defended Netscape in a suit, initially asserting 29 patents, resulting in dismissal of two-thirds of patents in the suit and a favorable settlement.
---
Patterson Thuente Pederson, P.A
Bringing together a collection of world-stage players who combine business savvy, creativity and interdisciplinary expertise is no small task. Add in quiet humility and no-nonsense street smarts, and you're looking at a fine collection of intellectual property (IP) attorneys.
Patterson Thuente IP, helps creative and inventive clients in Minnesota and worldwide protect — and profit from — their ideas. Our attorneys have interdisciplinary expertise as well as deep technical and scientific knowledge. We also have a clear understanding of how intellectual property impacts a company's bottom line.
Our full-service approach allows us to be a partner to our clients in securing, managing and enforcing their intellectual assets. We are proud of the successes that our clients achieve along the way.