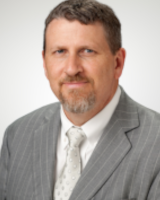 Andrew M. Jacobs
Firm: Snell & Wilmer LLP
Location: Tucson - AZ
One South Church Avenue Suite 1500




Tucson, AZ 85701-1630




USA
Tel : 602.382.6308

Fax : N/A

Email : ajacobs@swlaw.com

Andrew Jacobs is a leader in Arizona appellate practice. He is the Chair of Snell & Wilmer's appellate practice and a Fellow of the American Academy of Appellate Lawyers. He has argued forty civil appeals, was twice nominated to the Governor as a candidate for the Arizona Supreme Court, has been appointed by the Arizona Supreme Court to four different commissions or committees, has been a principal drafter of many of the Arizona Rules of Civil Procedure, and is a chapter author of the upcoming edition of the Arizona Appellate Handbook. Andrew's appellate experience includes being counsel of record in a case accepted for review by the United States Supreme Court, arguing over a dozen times to the Ninth Circuit Court of Appeals, including en banc, and arguing eight times to the Nevada Supreme Court. Andrew has also argued to the Arizona Supreme Court, the Arizona Court of Appeals (both Divisions), the Seventh Circuit Court of Appeals, the Utah Court of Appeals, and the Colorado Court of Appeals.
Andrew is concerned to actively serve the appellate courts. He was the chair of the Ninth Circuit's Lawyer Representatives in 2011-2012, served on the Ninth Circuit's Advisory Committee on Rules and Practice from 2008 through 2012, and has served as the lawyer-coordinator for the Ninth Circuit's pro bono program from 2007 to the present in the Districts of Arizona and Nevada after working with Chief Judge John Roll to found that program. Andrew has likewise been the lawyer-coordinator for the Arizona Court of Appeals' pro bono program for Division Two since that program's inception in 2014. Through these different service roles, Andrew has placed over 200 pro bono cases with volunteer counsel.
Andrew was honored by the Arizona State Bar as Member of the Year in 2016 (along with two other peers simultaneously honored), has been Martindale-Hubbell AV-rated since 2007, a Super Lawyer since 2012, is AV-rated and a Super Lawyer in Appellate Law, has been recognized by other honorary groups, and has been recognized by Best Lawyers in America® for Appellate Law and also Commercial Litigation. Andrew has also tried four cases to juries in Illinois and Arizona, a number of preliminary injunctions, arbitrations, and bench trials, for a total of twelve proceedings tried, almost all as first chair.
Professional Recognition and Awards
Chambers USA: America's Leading Lawyers for Business®, Appellate Practice, Commercial Litigation (2020)
The Best Lawyers in America®, Appellate Practice, Commercial Litigation (2018-2021)
Southwest Super Lawyers®, Business Litigation (2012-2015), Appellate (2016-2020)
Martindale-Hubbell AV rated (2007-present)
Arizona's Finest Lawyers
Fellow, Litigation Counsel of America
---
Snell & Wilmer LLP
More than 450 attorneys in 15 locations throughout the United States and in Mexico. Locations include Phoenix and Tucson, Arizona; Los Angeles, Orange County, and San Diego, California; Denver, Colorado; Washington, D.C.; Boise, Idaho; Las Vegas and Reno, Nevada; Albuquerque, New Mexico; Portland, Oregon; Salt Lake City, Utah; Seattle, Washington; and Los Cabos, Mexico.
Clients include major national and multinational corporations, educational and research institutions, municipalities and government agencies, nonprofits, charitable organizations, industry executives and high-net-worth individuals.
At Snell & Wilmer, we recognize one straightforward fact – our clients care less about our internal workings and more about the degree to which we understand their business, their industry, and the trends and challenges that can affect their ability to minimize risk and maximize success. This strong external focus and the diverse experience of more than 450 attorneys enable us to help clients solve problems, achieve opportunities and deal efficiently and effectively with an ever-changing economic, business and legal landscape.