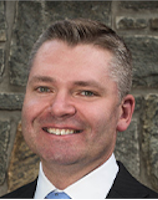 Andrew M Stewart
Firm: Dennis, Stewart & Krischer, PLLC
Location: Fairfax - VA
10560 Main Street, Suite 310




Fairfax, VA 22030




USA
Tel : 703-248-0626

Fax : N/A

Email : astewart@dskvalaw.com

Mr. Andrew M Stewart is the Managing Partner and co-founder of Dennis, Stewart, & Krischer. He focuses his practice on representing individuals facing serious criminal charges and has extensive experience representing clients in both federal and state courts in D.C. and Virginia. Mr. Stewart also represents clients pursuing appeals in the Virginia Court of Appeals, U.S. Court of Appeals for the 4th Circuit, and U.S. Court of Appeals for the D.C. Circuit. Since beginning his practice in 2004, Mr. Stewart has gained a reputation as one of the areas most effective criminal defense attorneys. He has handled a number of high profile trials in both state and federal courts and was recognized as a Virginia Super Lawyer in 2017 and 2018 and a top criminal defense attorney in Northern Virginia by Arlington Magazine in 2019.
A graduate of the George Washington University Law School, Mr. Andrew M. Stewart also studied Spanish and Latin American politics at the University of San Francisco in Quito, Ecuador and the University of Havana in Havana, Cuba.
Mr. Stewart is an Eagle Scout and served as a Professorial Lecturer in Law at the George Washington University Law School. He was a contributing author to Federal Criminal Practice, James Publishing, 2005.
If you are under investigation or charged with a crime in a state or federal court, schedule a free consultation with Andrew M Stewart, one of Northern Virginia's top criminal defense attorneys.
---
Dennis, Stewart & Krischer, PLLC
Each award winning criminal defense lawyer at DSK Law has decades of experience representing clients charged with criminal offenses in Northern Virginia and Washington, D.C. We handle a range of matters including investigations, trials, appeals, and expungements. In addition to possible incarceration, a conviction could result in immigration consequences, loss of a security clearance, or termination from employment. Our highly rated criminal defense lawyers, support staff, and investigators provide our clients with the resources necessary to effectively resolve their case and address each client's unique concerns.
Call DSK|Law and speak with a highly qualified and award winning criminal defense attorney. We develop a defense strategy tailored to our client's needs. Our goal is to get the best possible result for our clients through trial or plea agreement negotiations.