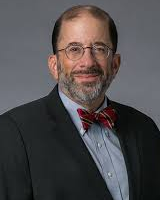 Ben Cooper
Firm: Dickinson Wright PLLC
Location: Phoenix - AZ
1850 North Central Avenue Suite 1400




Phoenix, AZ 85004




USA
Tel : 602-285-5044

Fax : 844-670-6009

Email : bcooper@dickinsonwright.com

Ben Cooper advocates for clients in high-stakes appeals and writ proceedings in the U.S. Supreme Court, federal circuit courts, and state supreme and intermediate appellate courts from coast to coast.  Ben's practice also emphasizes both trial-court and appellate representation in such fields as intellectual-property protection and e-commerce disputes; federal, state, and local taxation; insurance coverage and bad-faith defense; and public pension plans.
In the U.S. Court of Appeals for the Ninth Circuit, which includes nine western states, Ben is the author of Thomson Reuters's 1200-page treatise Federal Appellate Practice: Ninth Circuit, and served as the court-appointed chair of the Appellate Lawyer Representatives to the Ninth Circuit Judicial Conference. He previously served as a law clerk to the Honorable Alex Kozinski of the Ninth Circuit. Ben is a past Chair of the American Bar Association's Council of Appellate Lawyers and of the State Bar of Arizona's Appellate Practice Section, Intellectual Property Section, and E-Commerce & Technology Section.
In addition to appellate advocacy, Ben works closely with trial counsel, taking the lead on or assisting with preservation of error, dispositive motions, class-action certification, motions in limine, jury instructions, and post-trial motions.  He is the lead author of Thomson Reuters's Arizona Trial Handbook and the longest-serving member of the State Bar of Arizona's Civil Jury Instructions Committee.
Education
Harvard Law School
J.D., 1986
Executive Editor, Harvard Journal of Law & Public Policy
President, Harvard Society for Law & Public Policy
cum laude
Winner, Ames Moot Court Competition
Harvard University
A.B., 1983
magna cum laude in Government
---
Dickinson Wright PLLC
Dickinson Wright's Appeals & Advocacy attorneys excel in representing clients in appellate courts across the nation, and also in working with trial counsel in developing and preserving issues in anticipation of appeal. We handle appeals and writ proceedings in a variety of venues and jurisdictions, including state supreme and intermediate appellate courts, federal courts of appeals, the U.S. Supreme Court, Canadian appellate courts, and the U.S. Patent Trademark Office's Trademark Trial and Appeal Board. In each instance, we bring together finely honed skills in written and oral advocacy with deep experience in our clients' industries and areas of interest and the substantive law that governs them. Our goal is always to advance our client's interests by achieving the optimal result in the immediate case while helping the client shape the longer-term development of the law.
Our first goal in every case is to win and obtain the best possible result for our clients. Sometimes this means preserving a success, sometimes it means overturning a defeat, and sometimes it involves a mix of the two. We counsel clients in determining whether, when, and how to seek appellate review, in light of the available procedural alternatives, applicable standards of review, and makeup of the appellate court. In addition to representing parties, we regularly prepare briefs on behalf of amici curiae ("friends of the court"), whether they are interested individuals, companies, or trade associations, to inform the courts of the factual and legal contexts and policy ramifications of the issues before them.