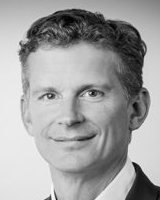 Brian E. Spears
Firm: Spears Manning & Martini LLC.
Location: Southport - CT
2425 Post Road, Suite 203




Southport, CT 06890




USA
Tel : 203.292.9766

Fax : 203.292.9682

Email : bspears@spearsmanning.com

Brian Spears founded the firm in 2013 after years of public service as an Assistant United States Attorney and Senior Counsel for the investigation of the United Nation's Oil-for-Food Program, as well as 10 years in private practice at two prominent Connecticut law firms. Brian focuses on investigations, white collar defense and civil litigation, drawing on his significant trial, appellate, and grand jury experience and investigatory skills honed as a federal prosecutor and investigator of the United Nations.
Before becoming a federal prosecutor, Brian developed his passion for investigations and trial work at a law firm headed by one of Connecticut's most renowned criminal defense lawyers. After gaining valuable criminal and civil trial experience in private practice, in 1998, Brian joined the Connecticut United States Attorney's Office, where he served for more than 6 years as an Assistant United States Attorney
As a federal prosecutor, Brian handled a wide range of cases and investigations, including securities fraud, health care fraud, money laundering, racketeering, public corruption, tax and environmental law. For example, as head of the environmental crimes unit, Brian prosecuted a case against Tyco International that resulted in one of New England's largest fines in an environmental crimes case. Brian also handled numerous federal jury trials and appeals during his tenure as a federal prosecutor.
In 2005, Brian was asked to serve as Senior Counsel of an independent investigation led by Paul Volcker, former chairman of the Federal Reserve, that focused on how the Iraqi government under Saddam Hussein abused the United Nation's Oil-for-Food Program. Brian specifically reviewed the activities of the U.N. Secretary General's office, and deposed the late Secretary General Kofi Annan.
After serving on the Volcker Oil-for-Food investigation, in 2006, Brian re-entered private practice as a shareholder at a prominent Connecticut law firm, where he chaired the firm's government investigations and white-collar defense practice. There, Brian assisted as counsel in another investigation involving the use of United Nations funding in a third-world country. He also represented a Connecticut hospital in litigation and administrative matters, and served numerous other individual and corporate clients in an array of federal and state civil litigation matters and investigations.
In 2013, Brian founded the firm and has since continued to apply his experience in and passion for trial advocacy, investigations, and litigation.
Following his graduation from law school in 1992, Brian clerked for the Honorable Barry Schaller of the Connecticut Appellate Court, followed by a second clerkship in 1993 with the Honorable Warren W. Eginton, a Senior United States District Judge in the District of Connecticut.
Brian is listed in Chambers USA in the category of Litigation: White Collar Crime and Government Investigations. Brian also has been chosen by his peers for inclusion in The Best Lawyers in America in the category of White Collar Criminal Defense. Brian has also been recognized by Super Lawyers as a top-rated attorney in the area of White Collar Crime.
Brian is a magna cum laude graduate of Quinnipiac University School of Law, where he was the editor-in-chief of the Law Review. Brian served as President of the Quinnipiac University School of Law Alumni Association and as a member of the Board of Trustees for Quinnipiac University, serving on the University's Audit Committee.
---
Spears Manning & Martini LLC.
Spears Manning & Martini LLC is a full-service litigation boutique. We focus on representing individuals and institutions in government investigations and criminal proceedings. The firm also handles a wide range of complex civil litigation, including securities-related enforcement proceedings, healthcare litigation, commercial disputes, and appeals.
Our attorneys bring to each matter a substantial depth of experience gained from years as federal prosecutors and litigators handling significant and complex criminal and civil cases. We understand the pressures and challenges that clients experience when faced with an investigation, prosecution, or high-stakes litigation, and we stay focused on what matters most: responsiveness, good judgment, and results.