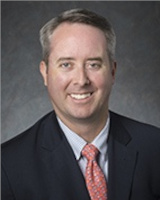 Chad E. Blomberg
Firm: Lathrop GPM
Location: Kansas City - MO
2345 Grand Blvd. Suite 2200




Kansas City, MO 64108




USA
Tel : 816.460.5721

Fax : N/A

Email : chad.blomberg@lathropgpm.com

Chad Blomberg focuses his practice on toxic and mass tort matters and has significant experience in every phase of state and federal court litigation, appearing as counsel in more than 30 different courts. His practice includes first-chair jury trial experience, a diverse tort and commercial litigation caseload involving environmental nuisance, product liability, wrongful death, negligence, sexual misconduct, premises liability, breach of contract, breach of warranty, and contract and construction disputes.
Prior to law school, Chad was a marketing and public relations professional. In 2001, he was a crisis communications manager for a national market research firm and fielded calls from the New York Times after the firm's office, located in the World Trade Center, was evacuated. Now, Chad teaches public relations law at the University of Central Missouri and regularly draws upon his marketing and communications background when advising clients. Using clear writing and persuasive storytelling, Chad defends his clients in high-profile cases and works to discredit allegations designed to make them the subject of media scrutiny.
Chad's legal practice has recently focused on defending national retail and hospitality operations, travel centers, product manufacturers and religious organizations against a variety of personal injury claims, ranging from basic slip-and-falls to complex, high-profile, death and sexual assault cases. He also has several years of experience defending agricultural and mining interests against claims brought by neighboring landowners and government entities. Chad also regularly serves clients at the appellate level in both traditional appeals and extraordinary writs.
His major legal representation includes:
Obtained a complete dismissal of a Texas lawsuit against a California diocese and its bishop. An adult plaintiff alleged a Texas seminary student sexually assaulted him as a minor. The Court of Appeals held there was no personal jurisdiction over the diocese or its bishop because they lacked sufficient minimum contacts with Texas. For example, they did not operate in Texas, did not control the seminary or the student, and had no notice or knowledge of the alleged misconduct. See Roman Catholic Bishop of San Bernardino v. Doe, Case. No. 04-19-000153-CV (Tex. App.—San Antonio [14th Dist.] July 25, 2019).
Lead appellate counsel for multi-defendant appeal in which court of appeals affirmed a trial court's ruling that the statute of repose barred an adult plaintiff's claims for injuries he sustained as minor when he was allegedly assaulted during a counseling session. See F.M. Doe v. Popravak, 55 Kan.Ap.2d1 (Kan. Ct. App. 2017).
Obtained a complete defense verdict as a first-chair counsel in a jury trial in which a former NBA star and his wife sued one of the world's largest hotel companies and its bus driver, seeking a half-million dollars in damages for personal injuries, including a fractured spine.
Led a cross-functional team to defend a lawsuit filed against a livestock operation by a plaintiff who was seriously injured in a power-washing accident. Obtained a confidential settlement following a successful mediation process, and also secured full coverage for the settlement.
Represented a major transportation company in a dispute exceeding $7 million, which arose from the payment for steel in a $60 million construction project.
Successfully represented a major hotel chain in a wrongful death case alleging that a balcony was defective. The firm negotiated a favorable confidential settlement in a timely and efficient manner, which required outlining a complex and thorough legal argument in a sensitive, highly emotional setting.
Reversal of a six-figure jury verdict in favor of an amusement park guest who was injured on a water slide. The Supreme Court held that the trial court instructed the jury on the wrong standard of care; it also reversed the trial court's decision to not submit the plaintiff's comparative fault to the jury. See Chavez v. Cedar Fair, SC93658, 450 S.W.3d 291 (Mo. 2014).
Reversal of a judgment that retroactively awarded six-figures in post-judgment interest to a group of plaintiffs claiming that a hog farm was a nuisance. The Missouri Supreme Court also abrogated more than a dozen Missouri cases, which Chad argued were no longer good law. See McGuire v. Kenoma, LLC, SC93836, 447 S.W.3d 659 (Mo. 2014).
Complete dismissal of two separate lawsuits against a religious organization arising from alleged sexual torts by a member of the clergy. Chad served as the motion practice attorney and lead appellate counsel, and was affirmed on appeal. See John Doe B.P. v. Catholic Diocese of Kansas City-St. Joseph, WD76155, 432 S.W.3d 213 (Mo. Ct. App. 2014); D.T. v. Catholic Diocese of Kansas City-St. Joseph, WD76025, 419 S.W.3d. 143 (Mo. Ct. App. 2013).
Obtained summary judgment in federal court in favor of a major beverage manufacturer in a premises liability claim asserted by a severely injured contractor; affirmed on appeal in the 8th Circuit Court of Appeals. See Spaulding v. Conopco, Inc., 740 F.3d 1187 (8th Cir. 2014).
First-chair counsel defending a national travel center operator in a jury trial for premises liability and loss of consortium claims by wife and husband. Net verdict was 10 percent of amount requested during plaintiffs' closing argument. Obtained defense verdict for loss of consortium claim. See Shiflett v. Pilot Travel Centers, 09LF-CV00184 (Mo. Cir. Ct. 2011).
Defended a national food retailer in a complex breach of contract action brought by a telecommunications auditing company. After trial, the damage award was 90 percent less than plaintiff's initial demand. Conducted extensive analysis of hundreds of thousands of pages of phone and data bills in order to develop defense for client. See Network Consulting, Inc. v. Farmland Foods, Inc., 10AE-CV01530 (Mo. Cir. Ct. 2011).
---
Lathrop GPM
Lathrop GPM serves a client base whose businesses form the backbone of our economy. Our clients run factories, build skylines, cure diseases, create jobs and power our world. And we work alongside them the entire way – immersing ourselves in our clients' organizations and partnering with them to understand the big picture, so we can think past the day-to-day and help our clients anticipate future challenges. From the research lab to the factory floor, from oil fields to skyscrapers – we work as one integrated team to help our clients achieve their most important objectives.
Lathrop GPM was formed in 2020 through the combination of two 100+-year firms, both with strong Midwestern cores – Lathrop Gage (established in Kansas City in 1873) and Gray Plant Mooty (established in Minneapolis in 1866). Our nearly 400 attorneys practice in 14 offices nationwide, located from coast to coast – allowing us to quickly respond to clients' needs at the local, state or national levels.
Clients are at the heart of everything we do. At Lathrop GPM, we help businesses, organizations, and individuals grow and succeed. Our work helps them seize opportunities, solve problems and dominate market spaces. With deep industry experience in health care and life sciences, franchise and distribution, agribusiness, manufacturing, and higher education, our commitment is to long-term relationships, not just transactions.