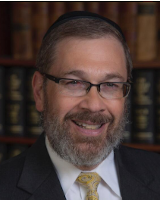 David C. Japha
Firm: Levin Jacobson Japha P.C.
Location: Denver - CO
6000 E Evans Ave Ste 1-210




Denver, CO 80222-5427




USA
Tel : 303.504.4242

Fax : 303-691-9719

Email : DavidJapha@japhalaw.com

During an active and exciting law career of thirty-eight years, David Japha has earned a reputation  for resolving difficult and complex matters, sometimes being the second or third lawyer to take on a case to resolution. David has tried many criminal and civil cases to conclusion and argued numerous appeals, post-conviction cases and cases involving mental health issues. He also currently represents clients in federal and state administrative matters, including ongoing matters before the Consumer Products Safety Commission. David got his start in litigation before leaving the University of Denver College of Law, where he tried his first DUI case in state court through a program called the Student Law Office.  He also negotiated settlements and argued his first administrative appeal before the Social Security Administration in the winter of 1984, before his law school graduation in May of that year. Soon after starting out, David shared office space with his current partners, Don Jacobson and Daniel Levin in Denver.  There he learned law office management hanging out his shingle and doing evictions, collections and court-appointed federal criminal cases.  And, it was there, in federal court, that David truly cut his teeth in criminal defense litigation, culminating in his appointment  to  the  Criminal  Justice  Act  committee  (which  oversaw  the  appointment  of conflict counsel in federal court) by the late US Judge Richard Matsch. Over 38 years of practice has given David the opportunity to be involved in some amazing cases,  including  taking  depositions  in Katmandu,  Nepal  in  a  complex  criminal  case  in  1991; representing  a  witness  in  the  trial  of  Timothy  McVeigh  (where  David  was  also  a  credentialed reporter for the Intermountain Jewish News); handling criminal matters in Nebraska, Kansas and California and appearing in Washington State.  And, David has been an expert witness for the Colorado Supreme Court Office of Regulation Counsel in the area of attorney fees for court appointed counsel.  David has been elected to SuperLawyers from 2019 through the present.  In addition, David has been selected to be a member of Premier Appellate Attorneys and Lawyers of Distinction.  In addition, Levin Jacobson Japha has been selected to BEST Lawyers in US NEWS in 2022.
Practice Areas
Appellate Practice; Criminal Law; Civil Practice; Commercial Litigation; White Collar Crime; Administrative and Regulatory Law
Admitted
1984, Colorado and U.S. District Court, District of Colorado
Law School
University of Denver, J.D.
Biography
Author: Successor Corporate Liability in Products Liability Cases, "Effective Assistance of Counsel," Criminal Procedure Overview, 61 Denver Law Journal 303, 1984.
Standing Member, Criminal Justice Panel, District of Colorado, Appointed by Chief Judge Matsch, January, 1996.
Representative Reported Cases
Hale v. Morris, 725  P.2d 26, (Colo.App., Mar 27, 1986); U.S. v. Jackson, 248 F.3d 1028, 2001 DJCAR 2210 (10th Cir.(Colo.), Apr 30, 2001) (NO.99-1475); U.S. v. Bustillos-Munoz, 235 F.3d 505, 2001 CJ C.A.R. 164 (10th Cir.(Colo.), Dec 15, 2000); U.S. v. Young, 45 F.3d 1405 (10th Cir.(Colo.), Jan 19, 1995) (NO. 93-1343); Merrit v. Hawk, 153, F.Supp.2d 1216 (D.Colo., Jun 29, 2001) (NO.CIV.A.95-Z-2653); U.S. v. Perez, 902 F.Supp. 1318 (D.Colo., Oct 12, 1995) (NO.CIC.A. 95-CR-19-S); U.S. v. Reece, 797 F.Supp.843 (D.Colo., Jun 24, 1992) (NO.CRIM. A. 91-CR-276), Zen Magnets, LLC v. Consumer Product Safety Commission, 968 F.3d 1156 (10th Cir. 2020), Zen Magnets, LLC v. Consumer Product Safety Commission, 841 F.3d 1141 (10th Cir. 2016), United States v. Zen Magnets, LLC, 170 F.Supp.3d 1365 (US Dist. Court Colo. 2016), Danielson-Holland v. Standley and Associates, LLC, 512 Fed.Appx 850 (10th Cir. 2013), U.S. v. Franklin, 178 Fed.Appx 776 (10th Cir. 2006), U.S. v. DeBerry, 430 F.3d 1294 (10th Cir. 2005), U.S. v. Smith, 152 Fed.Appx. 753 (10th 2005), U.S. v. Stone, 143 Fed.Appx. 753 (10th Cir. 2005), U.S.v. Stone, U.S. v. Lawrence, 405 F.3d 888 (10th Cir. 2005), U.S. v. Lawrence, 126 Fed.Appx 447 (10th Cir. 2005), Baldauf v. Hyatt, 120 Fed.Appx.288 (10th Cir. 2005), U.S. v. Rice, 100 Fed.Appx. 739 (10th Cir. 2004), U.S. v. Avila-Sandoval, 65 Fed.Appx (10th Cir. 2003), U.S. v. Oregon-Cortez, 244 F.Supp.2d 1167 (US Dist. Ct. Colo. 2003), Coyle v. State, 492 P.3d 366 (Colo.App. 2021), Portercare Adventist Health System v. Lego, 286 P.3d 525 (Colo.2012)(amicus).
---
Levin Jacobson Japha P.C.
Levin Jacobson Japha, P.C. is a prominent Colorado law firm providing a wide range of legal services in the digital age. Our staff is dedicated to helping our clients solve some of life's most difficult challenges in the areas of:
Corporate and Business Law
Commercial Litigation, including appeals
State and Federal Criminal Defense and Appeals
Trusts and Estates, including Probate Administration and Litigation
Domestic Relations, Divorce, Custody and other Family Law matters
State and Federal Administrative Law and Appeals
Regulatory and Compliance Law matters
Mediation and Arbitration
Civil Rights Litigation
Post Judgment Litigation and Appeals