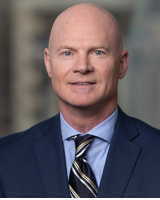 Douglas Rose
Firm: The Rose Group, S.C.
Location: Milwaukee - WI
1134 N. 9th Street Suite 220




Milwaukee, WI 53233




USA
Tel : 414-274-1400

Fax : N/A

Email : dwr@rosegrouplaw.com

Doug Rose is a founding partner of Rose & deJong, S.C.  He has over thirty years of trial experience in military, state, and federal courts.  Doug has handled a number of significant cases over the years. This includes a seminal case on the economic loss doctrine in Wisconsin, Digicorp v. Ameritech, which was a six figure jury verdict with a punitive damage award that resulted in a Wisconsin Supreme Court decision that is now strong precedent.   In 2010 he was lead counsel in an insurance bad faith claim which resulted in a jury verdict of over $8,000,000 in favor of his client. In 2017 he was lead counsel defending a claim for over $3,500,000 brought by the City of Milwaukee for construction defects; following a two week trial the jury found in favor of the defense on liability and the City recovered nothing.  In addition to these larger claims, Doug has helped literally thousands of clients over the years with a wide range of matters, and he takes pride in his litigation team's ability to tailor legal services to the needs of each particular client and matter.
Areas of Practice
Appellate Litigation
Business & Commercial Litigation
Construction Law & Litigation
Insurance Litigation & Bad Faith Claims
Real Estate Litigation
Probate Litigation
Bar Admissions
State of Wisconsin
U.S. Court of Appeals, 7th Circuit
U.S. Court of Appeals, Armed Forces
U.S. District Court, Eastern District of Wisconsin
U.S. District Court, Western District of Wisconsin
Accolades
Premier Appellate Lawyers, Exclusive Featured Attorney Representing Milwaukee
America's Top 100 Attorneys, Life Achievement
America's Top 100 Attorneys, High Stakes Litigation
Wisconsin Super Lawyers
Experience
Conducted well over 100 trials–mostly before a jury
Former U.S. Navy Judge Advocate General Corps' Attorney and Officer
Civil Litigation Expert Witness
Circuit Court Appointed Supplementary Receiver
Education
Marquette University Law School, Juris Doctor
Concordia College, Bachelor of Arts
---
The Rose Group, S.C.
Rose & deJong has provided business law and complex, commercial litigation and appellate services for small to middle-market businesses since 1993. The firm has a business team that focuses on commercial transactions, mergers, acquisitions, and corporate management. Our business team helps create value and build businesses. Our litigation team specializes in complex commercial and business disputes, on whichever side of the "v;" we help our clients favorably resolve disputes practically and strategically. The litigation team solves our clients' problems and, has the ability, infrastructure, and actual trial experience to win complex litigation cases.
Each of our attorneys brings something to the table: seasoned and experienced, young and hungry, smart and practical. We work with clients on a personal level, and we tackle tough issues with confidence. Our foremost concern is keeping the focus of our representation on our clients' goals and objectives.
We provide a unique perspective and a tailored approach to practicing law. We use a team approach in everything we do. This allows our business team to access advice, counsel, and experience of the litigation team to troubleshoot potentially problematic business issues. Likewise, our litigation team has the same opportunity and access to experienced attorneys that can provide advice and assist with developing creative and informed solutions to complex litigation issues.
Our goal is to use this structure to enable inventive and unique solutions to commercial litigation and business issues, which allows us to avoid the cookie cutter approach to practicing law.