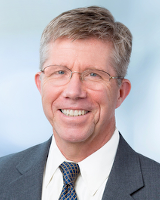 J. Bradford McCullough
Firm: Lerch, Early & Brewer
Location: Bethesda - MD
7600 Wisconsin Avenue Suite 700




Bethesda, MD 20814




USA
Tel : 301-657-0734

Fax : 301-347-1794

Email : jbmccullough@lerchearly.com

Brad McCullough is a commercial and business litigator and appellate attorney who represents businesses and individuals in a wide variety of cases in federal and state trial and appellate courts, as well as before arbitration panels and in mediation proceedings. As an appellate counsel, he also handles appeals in family law and criminal cases.
Brad approaches every case in a thorough, thoughtful manner and lives by a simple motto: "Assume nothing. Preparation wins." His clients appreciate his thoughtful yet tenacious dedication to their cases. In fact, one client introduced him as "one of the lawyers who saved my company."
In addition, he has completed extensive training as a mediator, and has been approved for appointment as a court-appointed mediator in the Circuit Courts throughout the state. Brad is a frequent lecturer at many seminars and continuing legal education sessions, including seminars sponsored by the National Institute for Trial Advocacy, Georgetown University Law Center, the Maryland State Bar Association, Clear Law Institute, Bar Association of Montgomery County, and Lorman Education Services.
Brad and his wife are proud parents of two adult sons. Brad enjoys running, reading, and traveling. He also enjoys following the Washington Nationals, Maryland Terrapins, Penn State Nittany Lions, and Manchester United.
---
Lerch, Early & Brewer
Appellate advocacy differs from trial work. At trial, an advocate tries to persuade a judge or jury to believe one witness instead of another one and argues that his or her client's evidence is stronger than the evidence relied upon by the opposing party. The appellate lawyer, on the other hand, focuses on the record created in the trial court and whether the trial court committed legal error.
Success on appeal depends on different skills than those used at trial. Impassioned arguments that may move jurors generally fall on deaf ears when presented to an appellate court.
At Lerch Early, we have a number of lawyers who possess the skills necessary for effective appellate advocacy along with the skills needed for successful trial advocacy. Lerch, Early's appellate lawyers thrive on the critical thinking and analysis that are integral aspects of appellate work. Our lawyers are committed to:
A thorough review of the trial record
Comprehensive research of the legal issues involved and a critical analysis of those issues
Crisp, clear, and persuasive writing
The preparation and delivery of persuasive oral argument.
Our appellate lawyers regularly pursue and defend appeals at all levels of state and federal courts, including the Court of Appeals of Maryland, the Court of Special Appeals of Maryland, the District of Columbia Court of Appeals, and the United States Courts of Appeal for the Fourth and District of Columbia Circuits.
The appellate group works with other lawyers in the litigation group as well as with lawyers in the firm's other practices, including the corporate, family and land use practices. We work with those lawyers not just when the case is already on appeal, but we assist them in assuring that issues have been properly raised and preserved at the trial level for eventual appellate review. We also handle appeals for lawyers from other firms who litigated at trial, but who are looking for other counsel to handle the appeal.