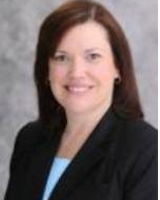 Jennifer R. Dixon
Firm: Lowndes
Location: Orlando - FL
215 N. Eola Drive




Orlando, FL 32801




USA
Tel : 407-418-6393

Fax : N/A

Email : jennifer.dixon@lowndes-law.com

Jennifer R. Dixon is a pragmatic problem-solver. A shareholder in the firm's Litigation & Trial Practice Group, she enjoys collaborating with clients to determine what solutions best meet their business or personal needs, and strategizing with them to arrive at the best possible outcome.
As a seasoned civil litigator, Jennifer innately understands when an issue must be decided by a jury or a judge. As an experienced mediator, she also knows when creative solutions can be employed to resolve a dispute outside the courtroom.
Jennifer leads the firm's civil appellate practice, having appeared in over 70 state and federal appeals on behalf of appellants, appellees and amicus curiae ("friends of the court"). She regularly works with clients engaged in the businesses of real estate, hospitality, construction, themed entertainment, and outdoor advertising.
She is also an experienced family and marital lawyer—handling issues concerning divorce, child custody, support, and prenuptial agreements.
The depth and diversity of Jennifer's legal experience allows her to have a unique perspective in working with clients across all industries with varying legal needs.
REPRESENTATIVE CASES
Turnkey v. Gawad, 198 So. 3d 1029 (Fla. 5th DCA 2016)
Securities and Exchange Commission v. North American Clearing, Inc., 656 Fed. Appx. 969 (11th Cir. 2016)
Echeverria v. Bank of America, 632 Fed. Appx. 1006 (11th Cir. 2015)
Yaffe v. Wells Fargo Bank, 151 So. 3d 1253 (Fla. 2d DCA 2014)
Sizemore v. McCauley, 135 So. 3d 296 (Fla. 5th DCA 2014)
Benaduce v. D'Onofrio, 100 So. 3d 709 (Fla. 5th DCA 2012)
Nu-Vision, LLC v. Corporate Convenience, Inc., 965 So. 2d 232 (Fla. 5thDCA 2009)
COMMUNITY ACTIVITIES
Florida State University College of Law, Alumni Board of Directors, Past President
Orlando Repertory Theatre, Board of Directors, Immediate Past Chair
Girl Scouts of Citrus Council, Board of Directors, 2008-2010
Berklee College of Music Alumni Chapter, Co-Coordinator, 2004-2010
RECOGNITION
Premier Appellate Lawyers, Featured Attorney for Orlando, 2021
Martindale-Hubbell Rating: AV
Recognized as "Florida's Legal Elite,"  2017 by Florida Trend Magazine
Recognized as a "Florida Rising Star" 2010-2014 by Florida Super Lawyers
PROFESSIONAL CERTIFICATIONS & MEMBERSHIPS
Orange County Bar Association

Member, Appellate Practice Committee

American Bar Association

Executive Committee Member, Appellate Judges Conference, Council of Appellate Lawyers

Florida Supreme Court Certified Circuit Court Mediator
Florida Supreme Court Certified Appellate Mediator
President, Florida State University Moot Court Team, 2003-2004
Associate Editor, Florida State University Law Review, 2003-2004
---
Lowndes
Our attorneys have handled appeals in federal and state appellate court forums, in almost every area of law. Several of our attorneys have participated in judicial clerkships at and with the United States Court of Appeals and the Florida District Courts of Appeal, augmenting their knowledge of the internal workings and procedures of the federal appeals courts as well as with Florida rules of the appellate procedure.
The range of our appellate experience varies from appeals of final orders and judgments of trial courts, appeals of non-final orders, appellate motion practice, oral argument, petitions for writs of certiorari, jurisdictional briefs, and appeals of decisions of local governments and administrative boards and tribunals to lower courts, as prelude to appellate court review.
The attorneys in our Appellate practice advise and coordinate with the litigation attorneys within and outside of our firm to protect the appellate record, help evaluate procedural and evidentiary advantages and, when appropriate, assist with an appeal.
Additional resources include a complete law library, full access to computerized research, and a firm-maintained research file of memoranda cataloguing prior appellate and research projects. This helps contain costs associated with litigation and appellate review.