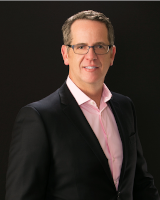 John C. Dwyer
Firm: Cooley LLP
Location: Palo Alto - CA
3175 Hanover Street




Palo Alto, CA 94304-1130




USA
Tel : 650 843 5228

Fax : 650 849 7400

Email : dwyerjc@cooley.com

John C. Dwyer is partner-in-charge of the Palo Alto office and a member of the firm's board of directors. His
practice includes a variety of litigation, negotiation and counseling services in both civil and criminal matters.
He has developed substantial expertise in numerous areas, including securities law; officer and director
liability matters; mergers and acquisitions litigation; antitrust; white collar litigation and professional liability matters. John has successfully represented a wide range of public companies and their officers and directors in actions arising under federal and state securities laws.
He regularly represents such clients in civil class actions as well as in investigations and proceedings brought by the Securities & Exchange Commission and the US Department of Justice. Recently, he secured a major victory for Rigel Pharmaceuticals resulting in an important decision by the US Court of Appeals for the Ninth Circuit with significant implications for all publicly-traded life sciences companies. He also has extensive experience litigating cases arising from corporate acquisitions and other major corporate transactions. He has handled such cases in Delaware courts as well as other courts around the country.
John also has substantial antitrust expertise. He has represented major US and foreign corporations in
criminal antitrust matters involving the US Department of Justice and other competition authorities around the world. He also has substantial expertise representing such clients in civil antitrust litigation.
In addition to representing clients in federal and state courts, John regularly advises public and private
companies and their officers and directors on a broad range of issues regarding fiduciary duties, disclosure
matters, litigation strategy and compliance matters. He has also conducted numerous special investigations
into allegations of possible misconduct on behalf of corporate boards and board committees.
Representative corporate clients include Adobe, AMAG Pharmaceuticals, Brocade Communications
Systems, Dow Chemical, eBay, Ernst & Young, Gilead Sciences, Jazz Pharmaceuticals, Medivation,
NVIDIA, Power Integrations, Rigel Pharmaceuticals, Sony and Zynga.
---
Cooley LLP
Why Cooley
Acclaimed advocates with experience in the Supreme Court, federal courts of appeals and state appellate courts. Cooley's team includes three Supreme Court clerks, five Fellows of the American College of Trial Lawyers and twenty former Assistant US Attorneys and Department of Justice lawyers, including a former assistant to the Solicitor General of the United States
150+ appeals in the last three years, including landmark wins for Google, Facebook, Patheon and Amgen
70+ appeals before the Federal Circuit in the last five years, the vast majority as appellee defending our clients' victories
Proven track record for securing high-stakes, precedent-setting rulings, including wins for Sony, Kinder Morgan, eBay and Rigel Pharmaceuticals
Full integration of dedicated appellate lawyers on trial matters to craft legal strategy, preserve key issues and frame the best possible record for appeal
Commitment to excellence in brief writing to ensure the narrative is precise, compelling and persuasive
Repeat player in Supreme Court proceedings with broad amicus practice and successful track record of defeating petitions for review
Creative legal thinkers who develop novel theories and see around corners even before a suit is filed
Recognition by the Daily Journal for Top Appellate Reversal for our victory in Union Pacific Railroad Co. v. Santa Fe Pacific Pipelines Inc. et al.
Consistent appellate rulings upholding numerous dismissals of consumer class actions
Unique combination of subject-matter proficiency in highly technical and complex fields and demonstrated appellate victories in cases involving today's most sophisticated legal issues