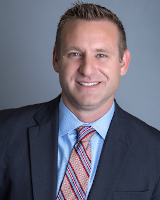 Justin Pierce
Firm: Pierce Coleman, PLLC
Location: Mesa - AZ
4711 E. Falcon Drive, Suite 111




Mesa, AZ 85215




USA
Tel : 602-772-5507

Fax : N/A

Email : Justin@PierceColeman.com

Justin is a founding member of Pierce Coleman PLLC. He represents private and public employers in wrongful termination, harassment, and discrimination claims before various government agencies charged with investigating and prosecuting employment claims, such as the EEOC, U.S. Department of Labor, and the Civil Rights Division of the Arizona Attorney General's Office, as well as in courts of various jurisdiction. He has litigated cases in the Arizona Superior Court, the Arizona Court of Appeals, and Arizona Supreme Court, as well as the U.S. District Court for the District of Arizona. He has also briefed and personally argued multiple cases at the Ninth Circuit Court of Appeals, and is admitted to practice before the United States Supreme Court.
Justin has significant trial experience, having served as the lead trial attorney in dozens of cases before county, community college, and municipal personnel appeals boards, as well as private arbitrations, trials to the court, and as the lead trial attorney in a labor arbitration on behalf of a Fortune 500 company.
Justin has also represented multiple local boards of the Public Safety Personnel Retirement System and has counseled those boards in relation to their legal duties as it relates to granting or denying disability pensions to members of the system. Justin also represents the Maricopa County Employee and Law Enforcement Merit System Commission as the Commission's attorney.
Justin received his B.S. in Accountancy in 2000 from Arizona State University and his J.D. in 2003 from the Georgetown University Law Center where he graduated with Honors, and was the Executive Editor of the Georgetown Journal of Law and Public Policy. After law school, he clerked for the Honorable Charles E. Jones, Chief Justice of the Arizona Supreme Court.
While maintaining his law practice, Justin also served in the Arizona House of Representatives from 2011 through 2014, where he was the Chairman of the Public Safety, Military, and Regulatory Affairs Committee. He also served as the Vice-Chairman of the House Judiciary Committee, Government Committee, and Technology and Infrastructure Committee. He also served as a member of the Education Committee, and an ad hoc House Committee on International Trade and Commerce.
---
Pierce Coleman, PLLC
Pierce Coleman offers outstanding and reasonably priced legal service with respect to all facets of employment law for both private and public employers, as well as municipal and other governmental representation with regard to most areas of the law.  The firm's lawyers have handled dozens of appeals in courts and administrative agencies of various jurisdiction.  Combined, the lawyers at Pierce Coleman spent more than three decades as attorneys in some of the largest law firms in the country.  Our goal is to provide clients with the same quality service offered by large national firms, but at more competitive rates.