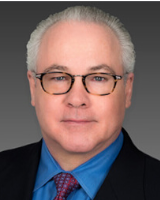 Ken Masters
Firm: Masters Law Group, PLLC
Location: Seattle - WA
241 Madison Ave North




Bainbridge Island, WA 98110




USA
Tel : 206-536-2539

Fax : N/A

Email : ken@appeal-law.com

Ken Masters has been litigating civil appeals for over 30 years. He regularly practices in all of Washington's appellate courts: the three Divisions of the Washington State Court of Appeals (Seattle, Tacoma, and Spokane); the Federal 9th Circuit Court of Appeals (Seattle, Portland, and San Francisco); and the Washington (Olympia) and United States (Washington, D.C.) Supreme Courts. Ken is a Sustaining Life Fellow of the American Bar Foundation, and a Fellow of the American Academy of Appellate Lawyers (since 2010).
Ken is honored to have been repeatedly listed as a "Top 10" (2017-2023, "ranked #1" in 2019) and "Top 100" Washington attorney and Super Lawyer® (since 2000). He has been recognized as "Lawyer of the Year" both by The Appellate Lawyers® (2023) and by Best Lawyers in America® for Seattle appeals (2022). He has also received a "Lifetime Achievement Award" from America's Top 100 Attorneys®.
Ken's hundreds of civil appeals have concerned virtually every significant legal subject matter, from adverse possession to zoning, and even to ZZ Top (copyright infringement). Specific appeals include constitutional law (e.g., First Amendment and civil rights issues); contracts and other business matters; corporations (including corporate disregard); debtor and creditor; employment law; family law; injunctions; insurance coverage; landlord/tenant; new trial issues; products liability; professional malpractice (legal and medical); property disputes of all sorts (including land use, mortgages, and real estate transactions); statutes; secured transactions; securities; torts (including complex personal injury); trusts and estates (including wills); workers compensation; and of course complex civil and appellate jurisdictional and procedural questions.
In addition to serving his clients faithfully, Ken has long served his profession and the public. He has chaired and/or presented at dozens of CLEs on appellate practice, writing, ethics, and many substantive legal areas. He served on the WSBA Board of Governors (including as Treasurer); chaired numerous state and local bar committees and a task force; and served as Trustee and as President of the Washington State Bar Foundation. He has long served as Contributing Editor for the WASHINGTON APPELLATE PRACTICE DESKBOOK, most recently rewriting the brief writing chapter for the 4th Edition. And he is a past President (and current Emeritus Board member) of Earshot Jazz, which presents the premier northwest Seattle Jazz Festival.
Professional Recognitions & Peer Reviews
Premier Appellate Lawyers; Featured Attorney Representing Seattle, 2023
Top 10 Washington Super Lawyers® Honoree, 2017 – 2023 ("ranked #1" 2019)
Fellow, American Academy of Appellate Lawyers, 2010 – present
Sustaining Life Fellow, American Bar Foundation, 2014 – present
"The Best Lawyers in America," Appellate Practice, 2010 – present
"Lawyer of the Year" – Seattle Appeals – 2022
"Top Tier" Appellate, 2013 – present
Featured Washington Appellate Lawyer, The Appellate Lawyers, 2022 – present
Martindale-Hubble: "AV Preeminent"® Judicial Edition, 1998 – present
Various publications (e.g., Super Lawyers®)
America's Top 100 Attorneys® – Lifetime Achievement Award
America's Most Honored Lawyers, Top 1%, 2022
Top 100 Lawyers in Washington, 2008, 2012 – present
Super Lawyers® Honoree, 2000 – present
Publications
Author, Cover Story: The Death of Capital Punishment in Washington,
NORTHWEST LAWYER (WSBA May 2019)
Co-Author, Evidence Rule 413: Unpacking Washington's New Procedural
Protections for Immigrants, NORTHWEST LAWYER (WSBA July 2018)
Contributing Editor, Briefs on the Merits; Acceptance of Review & Authority on
Review; WASHINGTON APPELLATE PRACTICE DESKBOOK, 4th Ed. (WSBA 2016)
Co-Author (with the Honorable Ann Schindler) Outstanding Judge: Ron Cox
(KCBA Bar Bulletin, June 2012)
Co-Author, Discovery Abuse: Our Supreme Court Holds the Line, WSBA
LITIGATION NEWS (Vol. 23, No. 2, Summer 2011)
Author, Profile/Charlie Wiggins: A Tireless Life of Service (KCBA Feb. 2011)
Contributing Editor, WASHINGTON APPELLATE PRACTICE DESKBOOK, 4TH ED. & 3rd
Ed. (WSBA 2016, 2005 & Supp. 2010)
Co-Author, Basics of Appellate Practice, 15 WASH. PRAC. (1997 Supp.)
Co-Author, Editors' Preface: Predators & Politics: The Dichotomies of Translation
in Washington's Sexually Violent Predator Statute, 15 UNIV. OF PUGET SOUND L.
REV. 507 (Spring 1992)
Author, Comment: Law in the Electronic Brothel, 15 UNIV. OF PUGET SOUND L.
REV. 415 (1992)
Education
J.D., cum laude, University of Puget Sound (now Seattle University) School of Law, 1992
– Dean's List
– Law review, Lead Articles Editor
– Am. Jur. Awards in Contracts, Civil Procedure, and Legal Writing II (Appellate Advocacy)
B.A., Behavioral Science, Metropolitan State College, Denver, CO, 1984
---
Masters Law Group, PLLC
Masters Law Group, PLLC litigates civil appeals in every state and federal appellate court in Washington. Mr. Masters was an appellate court clerk, Ms. Lemmel was a judicial extern in both state and federal courts and Ms. Masters (of counsel) clerked for three appellate court judges. Our over 75 years of combined appellate experience – on both sides of the bench – enables us to guide you efficiently and intelligently throughout the appellate process.