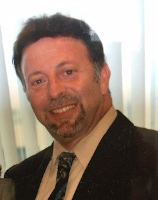 Kenneth Mitchell Kaplan
Firm: The Law Offices of Kenneth M. Kaplan
Location: Miami - FL
8603 S Dixie Hwy #412




Miami, Florida 33143




USA
Tel : 305-666-9766

Fax : 305-666-9788

Email : kmkaplanlaw@aol.com

KENNETH M. KAPLAN has handled numerous Appeals in both Dade County and Broward County in the 3rd District Court of Appeal and the 4th District Court of Appeals. KENNETH M. KAPLAN, has successfully had many decisions reversed in both counties and has also replied to Appeals filed by adversaries which were not meritorious.
Finally, KENNETH M. KAPLAN, through his practice has been required to prepare numerous types of contracts, as follows: Pre-Nuptial and Post-Nuptial Agreements, Power of Attorney and Legal Guardianship Agreements, Marital Settlement Agreement, Living Wills, Wills, Timesharing and Parenting Plans, Surrogate Contracts and In Vitro Fertilization Sperm Donor Contracts, Egg Donor Contracts, and Mediation Agreements.
Over 23 Years, KENNETH M. KAPLAN'S, practice has expended and continues to expend into new and changing laws in the areas of Civil Unions and Gay Adoption.
KENNETH KAPLAN'S belief is that every individual no matter, race, religion, or sexual persuasion have a right to be treated equally under the laws of the State of Florida and the United States of America.
KENNETH M. KAPLAN has extensive experience litigating and resolving matters and will handle all matters and all positions for which he has the necessary skills and experience. Based upon his many contacts throughout the years KENNETH KAPLAN also has an expansive Lawyer Referral Service and can find an Attorney to assist in any areas of the law in the State of Florida as well as through ought the United States.
KENNETH M. KAPLAN, ESQUIRE graduated with honors from Boston University in the year 1986 with a Major in Political Science and a Minor in Religion. Kenneth Kaplan was admitted to the University of Miami School of Law and graduated in May of 1989. During Kenneth Kaplan's years as a Law Clerk at the Law Offices of Terry Rosenblum, P.A. in Hollywood, Florida.
Following Law School Kenneth Kaplan took the Florida Bar Examination and passed the first time and Kenneth Kaplan was also admitted to Washington, D.C. Bar based upon his score on the Florida Bar Examination.
Following, Kenneth Kaplan's admission to the Florida Bar, he worked as a Guardian Ad Litem representing children who had been abandoned, abused, and neglected and were part of the Juvenile Dependency System in the State of Florida.
---
The Law Offices of Kenneth M. Kaplan
Kenneth Kaplan is a family law attorney in the Miami Dade, Broward, and Palm Beach County, and has been practicing for over 25 years. Attorney Kaplan recognizes the importance of communicating clearly and keeps you in touch with each phase of your case so that you are empowered to make decisions that best serve your personal needs. He also offers a straightforward assessment of each situation this is because he believes in setting realistic expectations during a divorce so that you can craft a strong plan for your future.
When you are crafting this plan, you may have many questions related to issues like how the property will be divided, where you will live, who will take care of the kids on a daily basis, and whether child support will be paid. Other family law matters like an adoption or a prenuptial agreement may arise under less stressful circumstances. This is why attorney Kaplan is dedicated to developing a strong partnership with each client whom he represents.