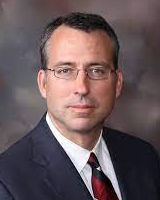 Kent Lambert
Firm: Baker, Donelson, Bearman, Caldwell & Berkowitz, PC
Location: New Orleans - LA
201 St. Charles Avenue Suite 3600




New Orleans, LA 70170




USA
Tel : 504.566.5252

Fax : 504.636.3952

Email : klambert@bakerdonelson.com

Mr. Lambert's litigation experience is extensive. For nearly three decades, he has been at the helm of several bet-the-company litigation matters, defending his clients against intentional and non-intentional business torts, contract actions, fiduciary litigation, franchise matters, property and leasehold disputes, and civil RICO actions. Mr. Lambert's clients operate in a variety of industries, including chemical and petrochemical concerns, aggregates, transportation, manufacturing, telecommunications, health care, hospitality, construction, technology, insurance, and real estate.
Throughout his career, Mr. Lambert has also worked with financial institutions, their officers and directors, and bank-affiliated investment professionals in a wide variety of cases, including fraud actions, breach of fiduciary duty cases, lender liability claims, mortgage fraud matters, bank deposit and collection claims, and consumer class action defense, as well as in arbitrations and regulatory proceedings. He also has been involved in matters concerning public records law, as well as federal and state regulatory proceedings and litigation concerning aspects of the telecommunications industry.
Mr. Lambert's philosophy is to begin each case with the core trial team that he expects will see the matter through to the end, fostering efficiency, cohesiveness, and the best possible level of communication with the client, as well as with opposing counsel, court personnel, experts, support vendors, and the like. With the client, Mr. Lambert and the team strategize and prepare for every step and every phase with the expectation that the matter will be tried. This approach allows the team to approach settlement and every other case milestone from the strongest and best-informed position possible.
The former chair of Baker Donelson's eDiscovery and Information Management Group, Mr. Lambert also has extensive experience with eDiscovery management and technologies, data security and privacy matters, and information management and preservation issues.
Honors & Awards