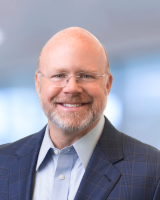 Michael D. Ferachi
Firm: McGlinchey Stafford PLLC
Location: Baton Rouge - LA
301 Main Street Suite 1400




Baton Rouge, Louisiana 70801




USA
Tel : (225) 382-3667

Fax : N/A

Email : mferachi@mcglinchey.com

Michael D. Ferachi is an experienced trial attorney who advises clients on consumer finance litigation, class actions, business disputes, and insurance defense matters. He has handled cases involving a full range of federal statutes and regulations pertaining to consumer finance such as the Fair Credit Reporting Act (FCRA), Home Ownership and Equity Protection Act (HOEPA), Equal Credit Opportunity Act (ECOA), Regulation Z, Truth in Lending Act (TILA), Fair Debt Collection Practices Act (FDCPA), and Fair and Accurate Credit Transactions Act (FACTA).
Michael's work includes litigating disputes involving consumer finance institutions of all sizes as well as airlines, outdoor advertising, commercial finance entities, construction companies, and other entities. He has tried numerous cases to verdict and handled dozens of appellate matters. Michael has litigated cases in all three federal districts in Louisiana and has argued before the U.S. Fifth Circuit Court of Appeals on two occasions where, in both instances, he received a positive decision. He has also litigated matters throughout Louisiana at the trial court level and has argued before the Louisiana Supreme Court and the Louisiana First, Second, and Fifth Circuit Courts of Appeal.
Michael has represented clients in class actions nationwide. He represented a large issuer of credit cards in a nationwide class action regarding payment due date and posting practices. He also represented a major airline and a major credit card company in a nationwide class action regarding the airline's frequent flyer program. Michael represented a lender in a nationwide class action on TCPA issues.
---
McGlinchey Stafford PLLC
We are proud to provide firmwide resources to clients of various sizes and jurisdictions on matters at the local, regional, and national levels, as well as internationally. We have experience in more than 40 practice areas, including business; class action defense; commercial litigation; consumer financial services; insurance regulation, compliance, coverage, and litigation; intellectual property; labor and employment; products liability; public finance; real estate; and white collar/government investigations, among others.
We are committed to being where our clients need us. Our expansion strategy aligns with the nation's biggest energy corridors, substantial ports, and banking centers, and is always driven by client service and need. Since opening our doors in 1974 in New Orleans, we have expanded to 15 offices, and our 150 attorneys serve clients from offices in Alabama, California, Florida, Louisiana, Massachusetts, Mississippi, New York, Ohio, Tennessee, Texas, and Washington, DC. In addition, we have attorneys licensed to practice in 29 U.S. states, districts, and territories.