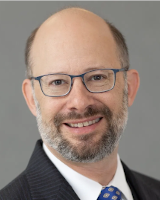 Michael von Loewenfeldt
Firm: WVBR LLP
Location: San Francisco - CA
100 Pine St., Suite 2250




San Francisco, CA 94111




USA
Tel : 415-357-8909

Fax : 415-357-8910

Email : mvl@wvbrlaw.com

Michael von Loewenfeldt is certified as a specialist in Appellate Law by the State Bar of California Board of Legal Specialization and has argued more than 40 cases in federal or state appellate courts. In addition to representing parties on appeal, Michael is often retained to advise trial counsel on legal and potential appellate issues and by other appellate lawyers to provide assistance with arguments and briefing.
Michael received his law degree at the University of California, Berkeley in 1995, and then worked for a year as a law clerk for the to the Honorable Saundra B. Armstrong in the United States District Court for the Northern District of California. Michael has substantial experience on both the plaintiff's and defendants' side of individual and class actions concerning consumer rights, employment, and insurance.  He also has experience at both the trial and appellate levels with municipal liability and civil rights, defamation, wrongful death, and other forms of complex litigation. Michael frequently represents government agencies, including the State Bar of California, the California State Board of Equalization, the Commission on Judicial Performance, and several California counties and cities.
Admitted to the California Bar in 1995, Michael is certified to practice before the United States Supreme Court, the United States Court of Appeals for the Ninth Circuit, and each of the United States District Courts in California. Michael has also represented parties and presented argument in the United States Court of Appeals for the Federal Circuit, and in the Court of Appeals and Supreme Court of the State of Washington.
Michael is a member of the California Academy of Appellate Lawyers. He is currently the Chair of the Appellate section of the Bar Association of San Francisco, and has been a member of that section's executive committee since 2018.
---
WVBR LLP
WVBR is a different kind of law firm—one that emphasizes creativity, problem solving and trial skills instead of a focus on a narrow practice area. WVBR handles cases at the trial court and appellate level in both state and federal courts across the country.
WVBR takes a wide variety of cases, representing parties in high-value, high-risk litigation. Its attorneys' broad experience and mastery of pretrial, trial, and appellate skills enable the firm to analyze and present cases in the manner most effective for each case, instead of simply following the routine and often unproductive path of least resistance. WVBR emphasizes efficiency, initiative, and distilling complicated issues into clear narratives that persuade judges and juries. WVBR is often retained by clients with make-or-break matters, or clients looking for new counsel to refocus their existing cases. Based in San Francisco, WVBR handles litigation throughout California and the nation.
WVBR's appellate practice is led by Michael von Loewenfeldt. WVBR encourages collaborative efforts on appeal with trial counsel, and is open to flexible fee arrangements, including contingency fees.