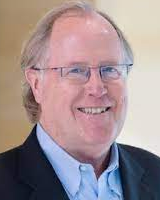 Newal Squyres
Firm: HOLLAND & HART LLP
Location: Boise - ID
800 W. Main Street, Suite 1750




Boise, ID 83702




USA
Tel : 208.383.3911

Fax : N/A

Email : nsquyres@hollandhart.com

Newal Squyres has over 40 years of experience as a trial lawyer in commercial, employment, and tort litigation.
A Fellow in the American College of Trial Lawyers, Newal has tried to verdict complex lawsuits in such matters as insurance bad faith; product liability; breach of fiduciary duty and professional negligence; breach of contract and shareholder/LLC agreements; lender liability; wrongful death; breach of government contracts; theft of trade secrets; and wrongful termination/whistleblower claims. He has handled countless other cases before judges and juries in Idaho state courts, and in federal courts in Idaho, Washington, California, Pennsylvania, and Delaware, including appeals before the Idaho Supreme Court and the U.S. Court of Appeals for the Ninth Circuit.
Newal's responsibility is to solve his client's problem. He is uniquely prepared to lead his clients to a successful resolution, before or at trial, in whatever type of dispute they might encounter. Some of Newal's most satisfying work has been helping his clients resolve a dispute early and without having to invest the time, sacrifice, and expense of prolonged litigation.
Education
Texas Tech University School of Law
J.D., 1972
With High Honors (1st in class)
Order of the Coif
Law Review, Editor-in-Chief
Texas Tech University
B.A., 1968
Bar Admissions
Court Admissions
U.S. District Court for the District of Idaho
U.S. Court of Appeals for the Fifth Circuit
U.S. Court of Appeals for the Ninth Circuit
---
HOLLAND & HART LLP
Appeals are different. So are we.
Navigating the legally and procedurally complex landscape of a high-stakes appeal takes a different kind of lawyer. We have a team of dedicated appellate practitioners who specialize in just that—managing complicated appeals and assisting with high-stakes trial court litigation.
Collectively, our team of dedicated professionals has handled hundreds of appeals in all of the federal and state appellate courts in the Mountain West, in most other federal circuit courts, and in the U.S. Supreme Court. Our team also has provided trial support in complex civil cases of virtually every type.
Our appellate attorneys provide a variety of services to assist in presenting complex matters to a trial court, shaping legal issues for trial, and preparing for a potential appeal, including:
Strategizing legal issues and discovery plans
Preparing dispositive motions, responses to class certification motions, and other complex briefs
Drafting jury instructions and motions in limine
Advising on preservation issues
Preparing trial briefs and motions for judgment as a matter of law
Strategizing and preparing other post-trial motions
Consulting on whether and when to take an appeal
An Appellate Focus
Having collectively litigated hundreds of appeals across a wide array of courts and practice areas, our appellate experts are adept at all aspects of an appeal, including:
Drafting notices of appeal and petitions for interlocutory review
Preparing and responding to motions to stay
Preparing other procedural motions
Drafting merits briefs
Presenting oral argument
Preparing and responding to petitions for a writ of certiorari
Conducting certiorari proceedings
Amicus Briefs
Our appellate team also has represented individual clients, trade associations, public interest groups, and other interested parties in amicus briefs at various levels—in state and federal appeals courts as well as the United States Supreme Court. See our list of representative appeals for a sampling of some of the cases in which we have filed amicus briefs.