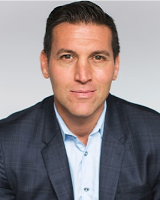 Richard A. Portale
Firm: Portale Randazzo LLP
Location: White Plains -NY
245 Main Street, Suite 340




White Plains, NY 10601




USA
Tel : 914-292-3557

Fax : N/A

Email : rportale@portalerandazzo.com

Richard A. Portale, the firm's founding partner, is an attorney focusing on criminal defense and civil litigation in state and federal courts throughout the country. He is known in and out of the courtroom for his passion, hard work, and commitment to justice. Mr. Portale has consistently fought for the rights of his clients with a track record that speaks for itself. He is admitted to practice before the United States Supreme Court, the United States Court of Appeals for the Second Circuit, the United States Court of Appeals for the District of Columbia Circuit, the United States District Courts for the Southern and Eastern Districts of New York, and in the Supreme Court of the State of New York.
Mr. Portale recognizes that the fight for justice does not end when a person is convicted. In addition to being an experienced and highly sought-after trial attorney, he has represented clients in criminal appeals and post-conviction proceedings in the United States Court of Appeals for the Second Circuit and the D.C. Circuit, the New York State Supreme Court, Appellate Division, First and Second Departments, and in Article 78 proceedings in New York State courts.
Some of the firm's notable appellate decisions include:
United States v. Bell, 708 F.3d 223 (D.C. Cir. 2013)

Bell was convicted at trial in the District Court of a Conspiracy to possess and distribute PCP between NY and DC. The firm was retained to take a direct appeal. Mr. Portale argued the matter in front of the Court of Appeals for the DC Circuit, which included current United States Attorney General Merrick Garland and Associate Justice of the United States Supreme Court Brett Kavanaugh. Mr. Portale was successful in having the matter remanded back down to the District Court, where it was ultimately dismissed, and Mr. Bell was freed.
People v. Elvis Moreno (Argued March 1, 2021)

Moreno was alleged to have been a Staten Island "drug kingpin" and was convicted at a trial in Manhattan of Narcotics Sale and Conspiracy. Vivian Shevitz, of counsel, argued the direct appeal in the First Department. The very next day Mr. Moreno was released from prison and short time later, by decision and order, his appeal was granted and his conviction overturned.
Awards:
Americas Top 100 Attorneys – Lifetime Achievement Award
Hudson Valley's Top Lawyers – for 2021
Super Lawyers 2018, 2019, 2020, 2021
Premier Appellate Lawyers
American Institute of Trial Lawyers, Litigator of the Year, Criminal Law – for 2019
Westchester Top Attorneys, Westchester Magazine – Selected by peer recognition and professional achievement – 2018, 2019, 2020
The National Trial Lawyers – Top 100 Trial Lawyers – for 2015, 2016 and 2018
National Academy of Criminal Defense Attorneys – Nationally Ranked – Top 10 Attorney Award – for 2018
Lawyers of Distinction – for Excellence in Criminal Defense Law – for 2018
Lawyers of Distinction – for Criminal Defense, Top 10% in the USA – for 2017
American Institute of Criminal Law Attorneys – Client Satisfaction Award – 10 Best – for 2015 and 2016
Top 100 DWI Attorneys – New York City – Recognized by the National Advocacy for DUI Defense, LLC – for 2014 and 2015
Brian J. Dolan
Mr. Dolan is an associate attorney at Portale Randazzo LLP in White Plains, NY. His practice focuses on criminal appeals and other mechanisms for obtaining post-conviction relief. He is also capable of handling dispositive motions and appeals from final judgments in civil matters. He is admitted in the State of New York and in the United States District Courts for the Southern and Eastern Districts of New York.
After graduating from law school, Mr. Dolan spent the first year of his legal career working as a judicial clerk at the Maine Supreme Judicial Court, the highest court in the State of Maine, where he learned the ins and outs of appellate practice and procedure and gained valuable insight into appellate judicial decision making and reasoning.
He has represented clients before the New York State Supreme Court, Appellate Division, First Department.
---
Portale Randazzo LLP
At Portale Randazzo LLP, we are extremely committed to protecting your rights and freedoms in Westchester County, NY, at all costs. Your best interests are our top priority, and we do everything in our power to protect them in court when advocating on your behalf. When you put our proven criminal defense team on your side, trust that we will stick with you until the end and zealously fight for your justice. Backed by extensive experience handling civil litigation and criminal defense cases in Westchester County, NY, on both sides, we know what it takes to protect your rights to the highest degree. Our attorneys thoroughly assess and prepare for all aspects of your case, ensuring we do what it takes to develop the most effective defense strategy possible. We are prepared to fearlessly defend your side of the story before the judges and prosecutors, and we diligently pursue a "not guilty" verdict to keep your freedoms intact.
Dealing With Charges that Could Strip You of Your Freedom? Our firm knows how difficult a criminal accusation can be. While it might seem like your back is against the wall with the justice system, our skilled and seasoned White Plains attorneys are ready to restore hope and peace of mind to you and your family. As tough criminal defense lawyers and skilled civil litigators, we are committed to steering the matters of your case in the right direction. Our firm is also experienced with Securities, Compliance & Strategic Business Planning, Invesment/Syndication law, and Real Estate law in Westchester County.