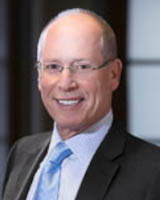 Richard Feldman
Firm: Bazelon Less & Feldman, P.C.
Location: Marlton - NJ
8000 Sagemore Drive, Suite 8302




Marlton, NJ 08053-3944




USA
Tel : 215-609-3152

Fax : N/A

Email : info@bazless.com

Richard Feldman has been a practicing commercial litigator for more than 30 years. His practice, while wide-ranging, focuses on complex litigation, appellate litigation, class action defense, and litigating disputes involving companies in the insurance, financial services, travel, and telecommunications industries, as well as school districts.
Mr. Feldman has had extensive experience in representing plaintiffs and defendants in matters involving – in no special order – contract disputes, insurance disputes, education law, fraud, trade secrets, labor and employment matters, secured lending litigation, anti-discrimination law, real estate matters, securities law, business torts, breach of warranty, disability law, RICO, and ERISA litigation.
Practice areas:
Appellate Litigation
Banking and Financial Services Litigation
Business Torts
Commercial Contracts Litigation
Employment Litigation
Insurance Litigation
Professional Liability and Legal Malpractice
Securities and Derivative Litigation
Government Litigation
Representative cases:
Mr. Feldman's relevant recent experience includes:
Currently representing an organization of Pennsylvania insurers in a Texas insurance liquidation proceeding in which we persuaded the Receiver and the court to approve the organization's 8-figure claim;
Successfully defended a mental health patient in the Pennsylvania Supreme Court in an effort to protect her mental health records;
Currently representing a food processing company in a recall situation;
Represented a retired corporate executive in a claim for mismanagement of his split-dollar life insurance agreement;
Successfully defended a California celebrity in a 2017 suit alleging defamation and intentional infliction of emotional distress, by removing to federal court, prevailing on plaintiff's motion to remand, and persuading the court to grant our motion to dismiss;
Successfully defended post-trial motions involving a $16 million federal court verdict in 2017;
Represented a large urban school district in its appeal to the Pennsylvania Supreme Court in 2016-2017, and various other matters beginning in 2011;
Settling a hard-fought class action against a non-profit client on terms favorable to the client in 2015;
Winning an appeal on behalf of a national insurer and third party administrator in the Connecticut Supreme Court in 2013 in a major workers' compensation case;
Successfully defending a national telecommunications company in a 2013 suit over an appraisal award involving a $20 million dollar parcel in Center City Philadelphia;
Successfully defending on appeal a judgment in favor of a small pharmaceutical company against a multinational pharma company in 2013 in a New Jersey case involving an alleged failure to bargain in good faith pursuant to a letter of intent;
Defeating a class action against a large membership organization on a motion to dismiss, and gaining affirmance on appeal in the United States Court of Appeals for the Third Circuit in 2013;
Representing a major bank in an unfair competition litigation involving the mortgage origination industry that concluded in 2012;
Winning a unanimous Pennsylvania Supreme Court decision in 2011, overturning a jury verdict based upon an issue of first impression – that truthful statements cannot form the basis for tortious interference with contractual relations;
Representing individuals and employers in employment disputes, and providing legal advice on various issues;
Winning summary judgment and affirmance on appeal in New Jersey in a multi-million dollar contract dispute between insurance brokers;
Representing a top telecommunications company in a dispute with the State of Delaware over unclaimed property;
Representing an automobile club in a variety of matters, including several class actions as well as individual contract disputes;
Representing an insurance entity in appellate and other matters; and
Defending numerous class actions on behalf of insurers, retailers, real estate developers and others.
---
Bazelon Less & Feldman, P.C.
BLF has extensive experience in the federal and state appellate courts of Pennsylvania, New Jersey, and other jurisdictions. We have handled appeals which originated from cases where BLF served as trial counsel, as well as appeals in which another firm served as trial counsel and we were retained for the appeal.
Winning a victory in the New Jersey Supreme Court in a ground-breaking case, which defined the parameters of the implied covenant of good faith and fair dealing in New Jersey commercial contracts. BLF's client, a fishing company whose business included catching shellfish for sale to food processors and distributors, brought claims against a processing and distributing company for breach of contract and breach of the covenant of good faith and fair dealing, which was an implicit part of that contract. The jury found for the client on the good faith and fair dealing claim, but against it on breach of contract claim. The Appellate Division reversed, holding that if there was no breach of contract, there could be no breach of the covenant of good faith and fair dealing. The New Jersey Supreme Court disagreed and reinstated the jury verdict. It held that a party who violated the spirit of the contract, while adhering to its letter, could be held liable for breach of the implied covenant of good faith and fair dealing, even if it did not breach the express terms of the contract.