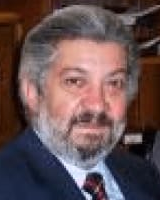 Robert L. Brenna
Firm: Brenna Boyce PLLC Attorneys at Law
Location: Rochester - NY
31 East Main Street Suite 2000




Rochester, NY 14614




USA
Tel : (585) 454-9071

Fax : (585) 454-3010

Email : brenna@brennalaw.com

Our firm was founded in 1953 by Robert L. Brenna Sr. Robert L. Brenna Jr. joined the firm in 1979. He is a past president of the New York State Academy of Trial Lawyers, invited into membership of the National Academy of Trial Advocacy, and past president of the GVTLA. His first verdict was against New York, in which he represented a disabled adult.
However, most of his cases are in Supreme Court and appellate practice. He obtained the first verdict in the State Court of Claims for a constitutional violation. The firm currently concentrates its practice and serves of counsel to the profession in catastrophic personal injury, estate litigation, estate and Medicaid planning, military and constitutional law, and general litigation.
He has been named to Best Lawyers and Super Lawyers, and has been granted the distinction of achieving an AV Preeminent rating from Martindale-Hubbell. He also has been rated "Superb" and received a 10.0/10.0 by Avvo. He has been invited into membership in the National Academy of Trial Advocacy and was recently named as one of the top 100 trial lawyers (New York) by the American Association for Justice. Bob is a member of the President's Club of the American Association for Justice, and he is a founding member of the New York State Academy of Trial Lawyers for Public Justice. Comments by others can be viewed at such websites.
In addition to being a columnist, Mr. Brenna hosts the "Brenna and Brenna Law Forum," which is a weekly call-in radio show heard on the 50,000 watt Clear Channel AM station WHAM, also heard nationwide on www.wham1180.com.
Bob has over 40 years experience working on Personal Injury and Wrongful Death cases.  He has also practiced extensively in the areas of estate probate, administration of estates, trusts planning, Medicaid planning, end of life care planning and the necessary drafting of all relevant documentary directives, and regarding all facets of these areas. He is also actively involved in the firm's estate litigation practice.
Upon invitation, he has lectured for decades in the continuing legal education of attorneys for the New York State Bar Association, the New York State Academy of Trial Lawyers, the New York State Trial Lawyers Association and the Monroe County Bar Association. He has served annually as chair for many of these programs. He has lectured in estate practice, trial practice and also numerous programs specifically designed to teach other lawyers the interplay of estate and litigation matters in both surrogates and trial courts.
He has litigated cases against municipalities, international corporations and entities of all sizes and permutations. He has devoted his practice to the concept that no Goliath should remain unchallenged or unchecked, and that every David deserves competent representation. He has represented injured workers for claims arising out of Labor Law Section 240 (also known as the "scaffolding law") and victims of defective products, including a case that was featured on the front page of the New York Times regarding a products liability case prosecuted against a pharmaceutical company. His litigation career has included successfully representing victims of pharmacy prescription errors, catastrophically injured victims of auto manufacturing defects, and people who have been harmed by drunk drivers and negligent trucking corporations.
Early in his career, Mr. Brenna successfully litigated the first trial against the state of New York relative to a wrongful death case relating to the Attica prison uprising, and also in the Court of Claims of the state of New York successfully litigated on behalf of an intellectually challenged victim who was in the custody of the state. He also successfully litigated and obtained the first verdict against the state of New York in the Court of Claims based upon a deprivation of constitutional rights, after the Court of Appeals determined that the Court of Claims had jurisdiction over that area of the law. Mr. Brenna's practice has included extensive appellate work, stemming from the fact that even as early as his law school education, he greatly loved appeals, and he has written and argued appeals in both the state and federal appellate system. He has litigated in federal and state courts, and continues to consider the practice of law as one of the most noble of all professions.
---
Brenna Boyce PLLC Attorneys at Law
Brenna Boyce traces its roots back to founder Robert L. Brenna Sr., who graduated from law school in 1953. His practice was diverse and included representation for personal injury, estate work, real estate and general practice.
His son, Robert L. Brenna Jr., graduated from law school in 1978, returning to Rochester to join the firm and practice law with his father. After practicing for years together as a family-owned law firm, Robert L. Brenna Sr. retired in 1985 after battling illness. He lived until 1989.
Robert L. Brenna Jr. continued his father's legacy at Brenna & Brenna. The New York firm continued to grow and thrive, taking on more clients and attorneys.
Sheldon W. Boyce Jr. joined the firm as a partner in 2007, and the firm became Brenna, Brenna & Boyce. After serving in the district attorney's office but before joining the firm, he chaired the personal injury department at another firm for many years.
Today, with a home office in Rochester, Brenna Boyce PLLC fights tirelessly for clients in New York while upholding the family values our firm was created around. We are proud that so many families have depended on our firm to be their voice, leading to many fifth-generation clients.