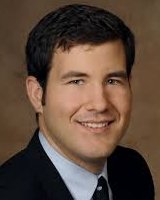 Ryan S. Suser
Firm: Bousquet Holstein PLLC
Location: Syracuse - NY
110 West Fayette Street




One Lincoln Center, Suite 1000




Syracuse, NY 13202-1190
Tel : 315.701.647

Fax : 315.423.2828

Email : rsuser@bhlawpllc.com

Ryan is a member of Bousquet Holstein PLLC (with offices in NYC, Syracuse, and Ithaca, and over 45 lawyers) whose practice concentrates on appellate, divorce and family court, real estate, and trusts and estates / guardianship litigation.
Since joining the firm in 2014, Ryan has developed a reputation for his attentive, practical, result-oriented approach to dispute resolution.  He has had numerous victories on motion practice, after trial, and in appellate courts throughout New York State.
Ryan is a graduate of Syracuse University (magna cum laude) and Albany Law School (summa cum laude), where he served as a senior editor with the Albany Law Review.  Before coming to Bousquet Holstein, Ryan was a commercial litigation associate with Seward & Kissel LLP in lower Manhattan.
---
Bousquet Holstein PLLC
Some trial lawyers are skilled appellate practitioners; others refer appeals to lawyers who specialize in the unique work of the appeal process. Appeals involve in-depth analysis of legal theories, extensive research to find case law on novel legal issues, persuasive writing skills, and compelling oral arguments – special skills that differ in scope and style from those used in cases tried before juries.
The Appellate Practice Group at Bousquet Holstein is assembled to meet the specific demands of appeals. The group includes the right mix of writers, researchers, oral advocates, and creative thinkers to maximize the opportunity for the client. Collectively the lawyers in the group have written and argued hundreds of briefs, both in state and federal courts. Arguments have ranged from business owner disputes to criminal appeals, addressing a wide range of subject areas, including contempt, zoning, partnerships, contracts, employment, and municipal law. Our appellate attorneys also prepare and pursue Article 78 proceedings to seek review of administrative determinations.