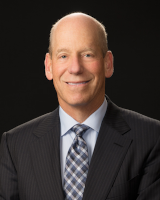 Steve Strauss
Firm: Cooley LLP.
Location: San Diego - CA
4401 Eastgate Mall




San Diego, CA 92121-1909




USA
Tel : 858 550 6006

Fax : 858 550 6420

Email : sms@cooley.com

Steve Strauss is a first chair trial lawyer in Cooley's global litigation department with 35 years of experience
achieving trial verdicts and settlements in excess of $10 billion. Steve is one of the country's most sought
after trial lawyers for complex commercial litigation, including business, intellectual property, environmental and real estate matters.
Over the course of his career, Steve has been lead trial counsel for some of the most prominent companies
in the world such as Qualcomm and Kinder Morgan. Steve represents corporate officers and directors,
owners, developers, investors and high net worth individuals.
He recently defended The Salk Institute in a cutting-edge gender discrimination case and represented the family and estate of Junior Seau, NFL Hall of Fame player, in the NFL concussion litigation. High profile clients like these seek Steve out for his practical advice, persuasive courtroom advocacy and winning record in complex, contentious litigations that often span several years.
Steve has received numerous accolades as a trial lawyer. He was lead appellate counsel in Union Pacific
Railroad Co. v. Santa Fe Pacific Pipelines Inc. et al., in which he secured a precedent-setting ruling that was
selected by the Daily Journal as one of the Top Appellate Reversals in 2014.
In addition, this victory was shortlisted by the Financial Times in its 2015 Innovative Lawyers rankings as one of the most innovative courtroom victories that protected a client's business over the past year. Steve also served as lead counsel on Bee-Dee Investments v. Rady, which was selected as a Top Verdict by the Daily Journal.
Steve is recognized by the Daily Journal as one of the 75 Leading IP Litigators in California (2012, 2015) and as one of the Top 100 Attorneys in California (2016). In 2015, The National Law Journal selected Steve for
its exclusive "Energy & Environmental Trailblazers" recognition.
He is also recognized in Benchmark Litigation's legal guides and listed in Best Lawyers in America in the categories of Commercial Litigation, Construction Law and Real Estate Law, and is named one of the Top 50 Development Lawyers by the Daily Journal.
Steve is consistently named as one of the Top 50 attorneys in San Diego by Southern California Super Lawyers list in the category of Business Litigation and has been recognized as a Top San Diego Attorney by the San Diego Daily Transcript.
He has been named one of the 500 leading litigation lawyers in America by Lawdragon and has received three Outstanding Trial Lawyer awards from The San Diego Trial Lawyers Association. In addition, Steve was named one of the Top 50 Influential Leaders in in the San Diego business community by the Daily Transcript, a top honor in the San Diego community.
---
Cooley LLP.
Recognized as a top litigation firm by Chambers USA, Legal 500 US and Benchmark Litigation, we regularly appear before appellate courts on behalf of leading companies in high-profile disputes. From bet-the-company cases and consumer class actions to complex white-collar suits and defenses of intellectual property rights, our appellate victories often shape the legal landscape.
Drawing upon the experience of our dedicated appellate lawyers, trial lawyers, 40+ appellate clerks—including clerks to the US Supreme Court and US Courts of Appeals—and a former assistant to the Solicitor General of the United States, we represent parties and amici curiae in appellate proceedings across the country. Clients engage Cooley to address the most difficult questions with the highest stakes.