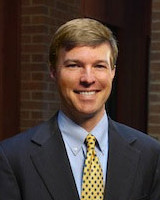 Stuart E. Walker
Firm: Martin Snow, LLP
Location: Macon - GA
240 Third Street




Macon, Georgia 31201




USA
Tel : 478-750-2589

Fax : N/A

Email : sewalker@martinsnow.com

Stuart is a partner in the business section of Martin Snow, LLP in Macon, Georgia. Stuart's diverse practice encompasses both general and specialized corporate and commercial matters and a variety of trial and appellate litigation matters. Stuart drafts and reviews corporate contracts across an array of industries, advises businesses on a host of regulatory and compliance matters arising under state and federal law, and represents buyers and sellers in corporate transactions. In addition, Stuart has extensive experience in, and devotes a significant amount of his practice to, drafting dispositive and other significant pre- and post-trial motions and handling all phases of appeals in state and federal trial and appellate courts across a spectrum of practice areas, including insurance-coverage disputes, premises liability, products liability, real estate, domestic relations, bankruptcy, contracts and commercial transactions, employment-related torts, employment discrimination, federal wage-and-hour claims, and constitutional litigation under Section 1983.
Stuart graduated magna cum laude with a Bachelor of Arts in political science from the University of Georgia and magna cum laude with a Juris Doctor from the Walter F. George School of Law at Mercer University.
Stuart has served as president of the Macon Bar Association, the William Augustus Bootle Inn of Court, and the Kiwanis Club of Macon, and he remains actively involved in all three organizations. In addition, Stuart is an adjunct instructor at the Walter F. George School of Law, where he has taught in the advance legal writing certificate program and where he currently teaches Georgia Civil Procedure. Stuart is a trustee of the Georgia Legal History Foundation Inc. and is the former editor in chief of the Foundation's Journal of Southern Legal History. He is a graduate of the Leadership Macon Class of 2013.
Admissions
Georgia Supreme Court
Georgia Court of Appeals
Georgia Trial Courts
Eleventh Circuit Court of Appeals
U.S. District Court, Middle District of Georgia
U.S. District Court, Northern District of Georgia
U.S. District Court, Southern District of Georgia
U.S. Bankruptcy Court, Middle District of Georgia
U.S. Bankruptcy Court, Northern District of Georgia
U.S. Bankruptcy Court, Southern District of Georgia
---
Martin Snow, LLP
Our firm was founded in 1890 when Fred R. Martin opened his law office in Macon. In 1914, he was joined by his son, T. Baldwin Martin, and in 1925, Cubbedge Snow joined the partnership, which then became known as Martin, Martin & Snow. With the addition of George C. Grant in 1938 and Hendley V. Napier in 1942, the firm adopted the name Martin, Snow, Grant & Napier, LLP and was known by that name until 2002, when the firm shortened its name to Martin Snow, LLP.
Today, Martin Snow is recognized as the leading full-service law firm in Middle Georgia, providing an ever-expanding range of services for individuals and organizations of all types. Our business practice includes commercial and banking law, formation of corporations and other business entities, securities law, mergers and acquisitions, taxation, trust and estate administration, probate, and estate planning.
The firm's real estate practice handles all types of real estate transactions—from single-family residential purchases to multi-state land sales and acquisitions—and a wide variety of real estate litigation matters.
Our litigation practice includes representation of physicians, hospitals, nursing homes, and other healthcare providers, as well as lawyers, accountants, architects, engineers, and other professions. In addition, the firm has represented numerous insurance companies and their insureds throughout its history and has developed specialties in automobile liability, trucking accidents, premises liability and insurance-coverage disputes and bad faith claims of all varieties.