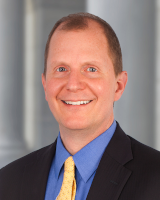 Timothy D. Elliott
Firm: Rathje Woodward LLC
Location: Wheaton - IL
300 E. Roosevelt Road, Suite 300




Wheaton, IL 60187




USA
Tel : (630) 510-4910

Fax : (630) 668-9218

Email : telliott@rathjewoodward.com

Tim maintains a national trial and appellate practice. He has tried more than 40 cases in state and federal courts in 25 states. He also has handled dozens of appeals across the country. Tim is often retained by clients in cases involving significant reputational risk, large damages claims, investigations by government regulators and/or class actions.
Tim's peers consistently rank him as one of Illinois' top litigators. He has been named an Illinois Super Lawyer each of the last ten years and was named one of Illinois' top 40 lawyers under 40 by the Chicago Daily Law Bulletin in 2011.
Tim also actively participates in public service and pro bono work. From 2016-2020, Tim served on the DuPage County Board (which manages a $430 million budget in a county with 950,000 residents). He has also previously served on the board of Metropolitan Family Services of DuPage, one of DuPage County's largest social services organizations, as President of the DuPage Historical Museum Foundation (2010-2014), member of the DuPage Water Commission (2008-2010) and Glen Ellyn Village Trustee (2013-2016). The Seventh Circuit regularly appoints Tim to represent indigent parties in criminal and civil appeals.
Memberships & Awards
Premier Appellate Lawyers, Excusive featured Attorney Representing Wheaton IL, 2022
Senior Fellow, Litigation Counsel of America (2018-present)
Trial Law Institute (2020-present)
Diversity Law Institute (2020-present)
DuPage County Board (2016-2020)
Metropolitan Family Services of DuPage Board (2012-2019)
Glen Ellyn Village Board (2013 – 2016)
Glen Ellyn Plan Commission (2012 – 2013)
Board Member, DuPage Water Commission (2008 – 2010)
DuPage County Historical Museum

Board President (2010 – 2014)
Board Member (2008-2009)

Barrister, Order of Veritas (2020)
Advocate, Order of Certus (2020)
Recognized as one of Illinois' Top 40 Lawyers under age 40 by Chicago Daily Law Bulletin (2011)
Illinois Super Lawyers, Rising Star (2008 – 2011)
Illinois Super Lawyer (2013 – present)
Education
Harvard Law School (J.D., 1996) cum laude
Miami University (B.A., 1992) magna cum laude
Admissions
1996 Illinois Supreme Court
1996 U.S. District Court for the Northern District of Illinois
1998 U.S. District Court for the District of Arizona
1999 U.S. District Court for the District of Colorado
2001 U.S. District Court for the Western District of Michigan
2002 Trial Bar for the Northern District of Illinois
2003 U.S. Court of Appeals, Seventh Circuit
2003 U.S. Court of Appeals, Third Circuit
2004 U.S. Court of Appeals, Fifth Circuit
Representative Matters
Consumer Financial Protection Bureau v. Mortgage Law Group, LLC, et al. Tim is lead trial counsel defending an enforcement action filed by the Consumer Financial Protection Bureau in which the CFPB is seeking over $70 million in damages.  In April 2016, Tim and a Rathje Woodward team successfully argued that a key portion of the CFPB regulation at issue was invalid because it exceeded the scope of the CFPB's statutory authority.  See CFPB v. Mortgage Law Group, 182 F. Supp. 3d 890 (W.D. Wis. 2016).  
In re College of DuPage. In April 2015, the College of DuPage (Illinois' second-largest public higher education institution with nearly 30,000 students) appointed Tim as its outside general counsel.  At the time, COD faced multiple investigations by state and federal regulators, accreditation bodies and law enforcement agencies.  Tim worked closely with the College's board and administration to respond to those investigations, implement new policies and procedures and transition to new leadership.
 Peter Francis Geraci v. Thomas Macey, et al. Tim served as lead trial counsel in an eight-day jury trial defeating $90 million trade secret case brought by nationally recognized attorney Peter Francis Geraci.  Tim also recovered nearly $100,000 in fees as a sanction against Geraci's counsel.
In re Ameriquest Mortgage Lending Practices. Between 2007 and 2017, Tim represented Mortgage Information Services in over 90 cases that were consolidated in a federal MDL proceeding.  Tim ultimately secured dismissal of all 90 claims against MIS without MIS paying a penny in judgments or settlements.
Beginning in 2016, Tim defended two national law firms and several of their members in over 20 separate state regulatory enforcement actions and private class action lawsuits seeking tens of millions of dollars. Tim and his team aggressively defended those actions and secured favorable settlements in all of them.
Tim represented Cronimet and two of its executives in a lawsuit alleging Cronimet had wrongfully hired the executives and misappropriated various trade secrets. Tim successfully argued that the executives' employment agreements were void and secured dismissal of the competitor's contract, unfair competition and tortious interference claims.  Cronimet Holdings, Inc. v. Keywell Metals, LLC, 73 F. Supp. 3d 907 (N.D. Ill. 2014).
On behalf of debtor Conseco, Tim successfully challenged over $100 million in claims brought by the company's former senior management. After the bankruptcy court invalidated the claims, Tim argued the case before the Seventh Circuit, which affirmed the lower court's ruling.  Dick v. Conseco, Inc., 458 F.3d 573 (7th Cir. 2006).
Tim served as lead trial counsel in a two-week bench trial for two real estate investors who had been defrauded by their partners. Tim secured a judgment of over $1 million, which he successfully defended on appeal.  Thorne, et al. v. Riggs, et al., 2013 IL App (3d) 120244-U.
Tim served as lead trial counsel in a week-long trial for a landlord seeking to reform several commercial leases. The court awarded judgment in favor of Tim's clients on nearly all claims, which judgment he successfully defended on appeal.  See Stratford Medical Center, LLC v. Miller, et al., 2012 IL App. (2d) 100999-U.  Tim then successfully enforced the judgment against a tenant who relocated to Louisiana and attempted to evade payment by filing a bankruptcy petition.  See Stratford Medical Center, LLC v. Miller, et al., 2011 WL 1114258 (N.D. Ill. 2011).
---
Rathje Woodward LLC.
At Rathje Woodward, clients are served by lawyers who have practiced, on average, 20+ years in their fields. Our experienced attorneys remain fully-engaged in every aspect of a matter to ensure our clients receive high-quality, solutions-oriented advice in a timely manner.
We have a national trial and appellate practice committed to resolving clients' most pressing disputes. Collectively, we have tried hundreds of cases in state and federal courts. As part of our national litigation practice, we field a team of seasoned appellate lawyers.  Our lawyers have briefed and argued matters in the U.S. Supreme Court, nearly every federal court of appeals, and state courts across the country and throughout the State of Illinois. We regularly represent clients at trial, on appeal, in arbitration and mediation, and in responding to government investigations and regulatory actions. Our experience includes:
Class Action Defense
Commercial/Contracts
Construction
Creditors' Rights
Employment
Estates & Trusts
Fraud, including Consumer, False Claims Act and Shareholder Claims
Internal Investigations
Intellectual Property/Copyright/Trade Secrets
Insurance Recovery
Regulatory Matters
Shareholder/M&A
Real Estate
We work closely with clients to strategically position their cases for early and effective resolution. And where trial is the best path forward, our seasoned trial attorneys are committed to going the distance. Our trial strategy is aided by our deep appellate experience, which enables us to shape the record and ensure that issues are properly presented and preserved for appeal.