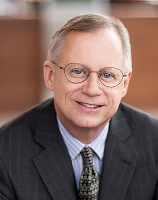 Timothy T. Coates
Firm: Richland LLP
Location: San Francisco - CA
50 CALIFORNIA STREET, SUITE 1500




SAN FRANCISCO, CA 94111




USA
Tel : 310 859 7811

Fax : 310 276 5261

Email : tcoates@gmsr.com

GMSR Managing Partner Timothy Coates is one of the country's leading appellate attorneys representing public entities and their employees. Over the past thirty-five years, Tim has briefed and argued over 250 appeals in the state and federal appellate courts, including six victories in the United States Supreme Court. Tim has been recognized as the "go-to" lawyer for governmental entities in civil appeals and related law and motion proceedings in major cases in the areas of civil rights, environmental regulation, employment, and general tort liability.
Tim has also represented managed care organizations and other healthcare providers in medical malpractice actions, breach of contract and bad faith claims, and regulatory matters under the Medicare and Medicaid Acts.
In media, Tim is regularly acknowledged for his success and impact on the law. Reuters named Tim one of the "Top Petitioners" in the United States Supreme Court based on his success in having review granted in that Court, and the Los Angeles Daily Journal recognized Tim as one of the top 100 attorneys in California based on his success in the Supreme Court.  In addition, Tim has received the prestigious California Lawyer of the Year award for his United States Supreme Court work. He has been named a Southern California Super Lawyer in the area of appellate practice and has also been named in The Best Lawyers In America (Appellate Law).
---
Richland LLP
Trial lawyers specialize in persuading juries and judges to accept their clients' versions of the facts. Argument – and especially written argument – about legal issues usually takes second place to the presentation of compelling evidence.
When the trial court enters judgment, everything changes. The case then goes to a panel of appellate judges – for whom the trial court's conclusion about the facts is usually the only one that matters – and the field of battle shifts to whether the trial court applied the law correctly. The appellate court makes that decision on a written record of the trial proceedings, the strength of a couple of briefs and, at most, one short oral argument – sometimes none.
An appellate lawyer evaluates the case objectively based on these new realities, helping parties see the case the way the appellate court is likely to see it. Appellate counsel focuses on legal and procedural issues because appellate courts do; factual findings will almost never be reexamined. The key issues on appeal often differ from those that predominated at trial.