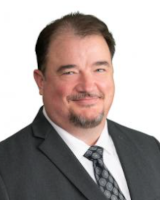 Walter F. Kawalec III
Firm: Marshall Dennehey Warner Coleman & Goggin
Location: Mount Laurel - NJ
15000 Midlantic Drive, Suite 200 P.O. Box 5429




Mount Laurel, NJ 08054




USA
Tel : (856) 414-6024

Fax : N/A

Email : wfkawalec@mdwcg.com

Walt focuses the majority of his practice on post-trial appellate advocacy with particular emphasis in the areas of public entity liability and civil rights, insurance coverage/bad faith litigation and professional liability. He has handled several hundred appeals to date, many of which have been in representation of physicians and attorneys, in appeals connected with malpractice litigation.
In his capacity as an appellate attorney, Walt has developed extensive experience briefing and arguing cases before the Third Circuit Court of Appeals, the Supreme Courts of Pennsylvania and New Jersey, Pennsylvania's intermediate appellate courts, the Superior Court and Commonwealth Court, and New Jersey's intermediate court, the Appellate Division. As well, Walt has experience, thus far, up to the petition stage before the United States Supreme Court.
In addition to Walt's involvement in the appellate courts, he has also briefed and argued cases and motions before the Pennsylvania Board of Finance and Revenue, the Pennsylvania Courts of Common Pleas, and the New Jersey Superior Court Law Division.
Walt is a graduate of Glassboro State College and the University of Pittsburgh School of Law, where he earned his juris doctor, cum laude, in 1998. He was the recipient of the Dean's Scholarship for three years, first year moot court competition award for "Best Brief," and served as an officer in Phi Alpha Delta legal fraternity.
In 1999 Walt joined Marshall Dennehey Warner Coleman & Goggin as a member of the Appellate Group. Since that time, he has developed an proficiency in all aspects of appellate law, from legal research, brief writing and other written advocacy to oral argument, and appellate-level motion practice.
Walt's published opinions in New Jersey, Pennsylvania and the Third Circuit Court of Appeals have established and clarified important legal principles on subjects ranging from insurance coverage and remittitur, to informed consent claims in medical malpractice actions, and contributory negligence in accountant malpractice cases.
From 2002 to 2011, Walt also worked as the editor of Defense Digest—Marshall Dennehey's quarterly newsletter that updates our clients on important legal cases and issues of the day.
---
Marshall Dennehey Warner Coleman & Goggin, PC
With 500+ attorneys across six states and neighboring jurisdictions, Marshall Dennehey is one of the nation's largest law firms devoted to civil defense litigation. Understanding your risks, educating your staff, managing your litigation, defending your position and focusing on a winning outcome is what we do.
We provide cost-effective, intelligent and pragmatic representation. We never lose sight of your goals and strive to exceed your expectations, from the earliest stages of a lawsuit to its conclusion. We empower you to make informed decisions about your exposure, and collaborate with you to develop a resolution strategy that is mindful of your bottom line.
We know what keeps you up at night. That's why we work in lockstep with you to manage legal spend. Associates and paralegals are assigned to specified tasks to help contain litigation expenses. When warranted, we develop creative litigation management programs that track case volume, complexity and exposure to help shape budgets or alternative fee agreements. Internal teams work with our attorneys to ensure client billing and guideline compliance. Electronic diary systems, file monitoring, internal file auditing, and state-of-the-art time entry and e-billing systems all help us to control costs without sacrificing quality representation.