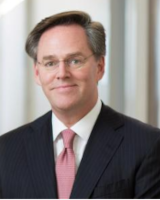 Warren W. Harris
Firm: Bracewell LLP
Location: Houston - TX
711 Louisiana Street Suite 2300




Houston, Texas 77002




USA
Tel : +1 713-221-1490

Fax : N/A

Email : warren.harris@bracewell.com

Warren Harris chairs the firm's appellate practice group. He handles high-stakes appeals in Texas and across the country. He has handled hundreds of appeals, primarily handling cases that were originally tried by other law firms. He also serves as appellate counsel in major trials to provide strategic advice, preserve of error, argue jury charges, and handle post-verdict motions.
Warren is a Fellow of the American Academy of Appellate Lawyers and serves on the Academy's board of directors. Warren received the 2017 Gregory S. Coleman Outstanding Appellate Lawyer Award from the Texas Bar Foundation. He is past president of the Houston Bar Association, past president of the Texas Supreme Court Historical Society and past Chair of the Texas Bar Foundation Fellows. Warren is also past Chair of the State Bar of Texas Appellate Section, the Houston Bar Association Appellate Practice Section, and the IADC Appellate Practice Committee. He is a frequent lecturer at legal education seminars.
Warren served as an adjunct professor in appellate advocacy at the University of Texas School of Law and the University of Houston Law Center and served as a briefing attorney for the Supreme Court of Texas. He has been appointed by the Commission for Lawyer Discipline as special assistant appellate disciplinary counsel in attorney discipline proceedings. He has also represented the United States as an Appellate Special Prosecutor.
"He is a consummate professional who is plugged in with the judges and active in the Bar. He is smart, thoughtful and I can't say enough good things about him."
Chambers USA, 2020
Recent Notable Matters
Windrum v. Kareh, 2019 WL 321925 (Tex. Jan. 25, 2019) — Successfully obtained a reversal in the Texas Supreme Court of an adverse intermediate appellate decision that threw out a $2 million jury award in a medical malpractice case.
In re KBR, Inc. Burn Pit Litigation, 893 F.3d 241 (4th Cir. 2018, cert. denied) — Successfully defended on appeal the dismissal of Plaintiffs' claims for injuries allegedly sustained from open-air burn pits. The MDL proceeding included 57 cases from 42 states including national class actions.
McManaway v. KBR, 852 F.3d 444 (5th Cir. 2017) — Successfully defended on appeal the dismissal of claims seeking over $500 million for alleged exposure to sodium dichromate at a water-treatment facility in Iraq.
Spitzer v. Weatherford, 2017 WL 5623588 (Tex. App.–Houston (1st Dist.) November 21, 2017, dism'd) — Represented Weatherford on appeal of a $36 million judgment against it for a breach of contract theory not previously recognized under Texas law.
Adhikari v. KBR, 845 F.3d 184 (5th Cir. 2017, cert. denied) — Successfully defended on appeal the dismissal of plaintiffs' claims under the Trafficking Victims Protection Reauthorization Act, the Racketeering Influenced and Corrupt Organizations Act, the Alien Tort Statute, and for common-law negligence.
Forest Oil Corp. v. El Rucio Land and Cattle Co., 518 S.W.3d 422 (Tex. 2017) — Successfully defended in the Texas Supreme Court the confirmation of an arbitration award of more than $27 million arising out of environmental contamination claims.
Bixby v. KBR, Inc., 603 F. App'x 605 (9th Cir. 2015) — Prevailed on appeal from an $80 million judgment against KBR arising out of claims alleging exposure to sodium dichromate by 150-plus National Guardsmen at a water-treatment facility in Iraq. The Ninth Circuit resolved the case in KBR's favor just a week after oral argument, reversing the judgment in its entirety based on lack of personal jurisdiction.
---
Bracewell LLP
Bracewell LLP is a leading law and government relations firm. Our knowledge of the commercial, legal and governmental challenges faced by clients across industries enables us to provide innovative solutions to facilitate transactions and resolve disputes.
Firm History
Our firm is grounded in a strong and unwavering commitment to a culture of professional excellence, teamwork and personal relationships based on trust and respect among all Bracewell lawyers and staff.