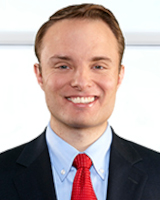 Wystan M. Ackerman
Firm: Robinson & Cole LLP
Location: Hartford - CT
280 Trumbull Street




Hartford, CT 06103




USA
Tel : 860.275.8388

Fax : N/A

Email : wackerman@rc.com

Wystan chairs the firm's Class Action Team and writes the blog Class Actions Insider. He is one of Connecticut's leading class action defense lawyers, and has a national class action defense practice. Wystan has been involved in defending more than 90 class actions in approximately 20 jurisdictions. In many of those cases, he prevailed on a dispositive motion. He is currently defending numerous putative class action lawsuits arising from the COVID-19 pandemic, including numerous putative class actions involving business interruption insurance claims.
Wystan successfully petitioned the United States Supreme Court to grant certiorari and was co-counsel on the merits in Standard Fire Insurance Company v. Knowles, 133 S. Ct. 1345 (2013), in which the Court rejected a plaintiff's attempt to evade federal jurisdiction by stipulating that the amount sought would not exceed the $5 million threshold under the Class Action Fairness Act. Wystan has defended putative class action cases involving insurance and financial services, products liability, data breaches, healthcare, consumer contracts, and securities. He has extensive experience defending major insurers in putative class actions involving homeowners' insurance, auto insurance, underwriting and business practices, and also advises insurers regarding the defense of their insureds in class actions. He has chaired the Class Action Special Litigation Group of the Commercial Litigation Committee of the Defense Research Institute (DRI), and is currently vice chair of the Class Action and Multidistrict Section of the Federation of Defense and Corporate Counsel (FDCC).
Wystan also has a national appellate practice, mainly focused on insurance. He has been involved in more than 60 appeals, including in the First, Second, Third, Fourth, Fifth, Sixth, Eighth, and Eleventh Circuits, as well as in various state appellate and supreme courts, and the U.S. Supreme Court. He regularly represents national insurance industry associations as amici curiae in appellate and supreme courts. Wystan has been involved, as either counsel for the insurer or for an amicus curiae, in many of the most significant insurance coverage-related appeals in the last fifteen years. Wystan has chaired the Appellate Section of the Federation of Defense and Corporate Counsel (FDCC) and has served on the pro bono panel of the U.S. Court of Appeals for the Second Circuit.
Wystan also has extensive experience litigating and advising insurers on coverage issues. His coverage practice is national in scope. High-profile coverage cases he has litigated include cases involving flood exclusion and Valued Policy Law issues arising from Hurricane Katrina, Chinese-made drywall, Superstorm Sandy, the cracking foundation litigation in Connecticut, and the COVID-19 pandemic.
Wystan has been listed as a Second Circuit Litigation Star in Benchmark Appellate (2013) and is listed in Benchmark Litigation (2013-2021). He has been selected to the Connecticut Super Lawyers list from 2015 to 2020, and was selected as a Rising Star in Connecticut Super Lawyers from 2009 to 2014.
---
Robinson & Cole LLP
We cultivate deep relationships within our communities, the legal profession, and the industries we serve to envision "the whole picture" and to understand the factors that drive today's constantly changing world.
We share a rich history and culture of community involvement, pro bono service, celebration of diversity, and dedication to client service. Since our founding in 1845, our past has molded us but it does not define us. The connections we have today and will make tomorrow keep us looking to the future, refining our methods, and inventing new ways to serve you better. Click here to learn more about our renowned past.
Our clients range from Fortune 500 to start-up companies, as well as nonprofit and governmental organizations. To meet their changing needs, our legal services and locations have expanded over time. The strategies we propose are tailored to align with our clients' overall business needs, their risk tolerance, and their budget.